Sponsored Content
All about Innovation at SIAL Canada
Dana McCauley, CEO of Blue Unicorn Innovation, shares her insights on the latest food trends and innovations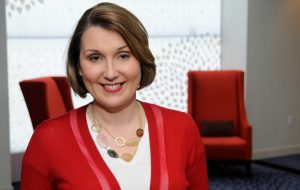 Innovation is on the menu at SIAL Canada, taking place May 2 to 4 at Montreal's Palais des Congrès. Dana McCauley, CEO of Blue Unicorn Innovation, will be sharing her expertise on innovation at the Expert Hub, on panel discussions and as a judge of the SIAL Innovation Contest. Ahead of the show, we talked with McCauley to find out what food trends and innovations will help shape the future of the industry.

What are judges of the SIAL Innovation Contest looking for?
Innovation doesn't require the invention of a whole new product. It could be a new way to use the product, a new way to position it in the marketplace, or even a packaging innovation. We're looking for demand innovation: something that fills a white space in the marketplace. And I don't mean white space that's empty because nobody wants it, like chocolate covered tuna. But a white space that there's demand for. We're looking for people to stand back and look at things in a new, fresh way, and bring new benefits to the marketplace.

What are some trends and innovations that will likely be highlighted by the exhibitors on the show floor?
I think we'll see a lot of food products positioned towards the high-fat, low-carb ketogenic diet, which is surging. When I was running Food Starter, it was amazing how many companies were coming up with products with those benefits and having fast growth. So I expect to see lots of that. I also expect to see lots of alternative proteins. Companies are going beyond tofu and coming out with new and interesting ways to deliver protein to consumers. The other interesting trend we'll see is anything that is 'free from.' The big trend in a lot of products is they are defined by negatives, for instance, they don't contain gluten or sugar or preservatives. So, instead of it being about additional ingredients that produce benefits, the benefits are often defined as what's not there.

As far as flavour goes, I think we'll see lots of tea-flavoured foods, such as marinades and brines, which is a growing trend in the U.S. I'm also expecting to see loads of products containing turmeric, which a lot of people are using for its health benefits. Similarly, Chaga mushrooms, which are used to make tea and coffee, are gaining in popularity because they're loaded with health benefits. Other flavours that are starting to go mainstream are things like harissa, a hot chili pepper paste. Middle Eastern cuisine has gone beyond falafel and hummus and is maturing into quite a sophisticated cuisine.

Where are the truly innovative products coming from?
I don't think they necessarily come from big companies, which are typically such cumbersome machines. Where I see innovation is among entrepreneurs at the small-and medium-sized level because they don't have a lot of process yet and they can act and respond quickly.

What do you advise companies that want to create unique or innovative food products?
Demand is key. You can develop a great product that works for you and the people you know, but you need to have a critical mass who's willing to pay for the product. I see a lot of really great products get launched before the world is ready for them. My advice to food companies is you should try to become a hometown hero first. Get a good base of sales and a good base of customers who will recommend your product and help you get your overhead costs under control before you try to go really big. Nothing kills a launch faster than it being too early.