Allergen concerns sparks recall of jelly candy brand
Queen of Hearts Joyful Jellies may contain gluten not listed with ingredients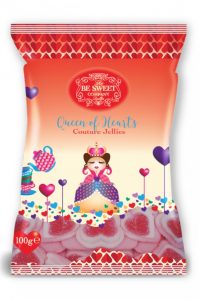 Be Sweet Company's Queen of Hearts Joyful Jellies have been recalled because they may contain gluten not declared on the label.

The national recall covers 200-gram bags with a best of February 2, 2020.

Consumers with a sensitivity to gluten are advised not to eat the products as they may cause a serious or life-threatening reaction.