Campbell Company announces Canadian leadership change
Reorganization leads to new roles for Julio Gomez and Ana Dominguez
Campbell Soup Company announced a "strategic reorganization" in a press release issued Thursday that includes a new leader of its Canadian operations.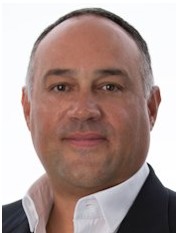 Julio Gomez becomes president of Campbell Company of Canada, replacing Ana Dominguez who held the position for more than three years.

Gomez joined the company in 2014 as general manager, Caribbean, Central and South America for Campbell Soup Company. In this role, he oversaw manufacturing, distribution, sales and marketing for Campbell's and V8 brands across 35 countries. He has also led businesses in Miami, Puerto Rico, Brazil and Colombia.

Dominguez, meanwhile, has been named president of Campbell Fresh -- a division that includes beverages, salad dressings, salsa, hummus, dips and fresh soup.

These changes are part of a company-wide initiative that Campbell says will better position it to "capitalize on the rapidly changing food industry landscape." Other changes include a new chief operating officer in Luca Mignini and the creation of an accelerator unit that will integrate the Campbell Fresh division.

The accelerator unit will focus on driving growth in the packaged fresh category, product innovation, "future consumer experiences" and e-commerce.