Canadian Centre for Food Integrity names new president, CEO
John Jamieson to takeover for Crystal Mackay at the Guelph-based non-profit organization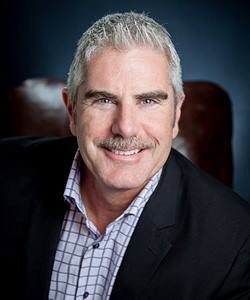 The Canadian Centre for Food Integrity has named John Jamieson as its president and CEO. Jamieson replaces Crystal Mackay, who stepped down "to pursue a career change."

"We are delighted to have a respected leader like John join the Canadian Centre for Food Integrity (CCFI) as our President & CEO to further advance our mandate as we strive to build public trust within Canada's food system," said Kim McConnell, chair of the CCFI board of directors, in a press release announcing Jamieson's appointment.

Jamieson (pictured left) recently served as the Deputy Minister of Agriculture and Fisheries and the Deputy Minister of Rural and Regional Development in Prince Edward Island. He previously served as the Executive Director of the Prince Edward Island Federation of Agriculture.

Additionally, Jamieson is an agrologist and certified nutrient management planner and sits on both the Farm and Food Care Foundation Board of Directors and the Dalhousie University's Faculty of Agriculture Advisory Committee.

"We are confident in John's ability to guide CCFI with his esteemed experience, his many contacts in the food, agriculture and aquaculture industries, and his personal passion to advance public trust," said McConnell.