Canadian creator of the Pizza Pop dies at 89
Winnipeg native Paul Faraci came up with several ideas but was most proud of the pizza snack, nephew says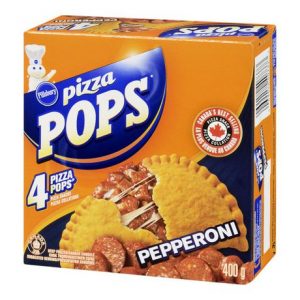 Paul Faraci put a new twist on a traditional Italian food and created a snack that would become a staple for fast-food-fuelled teens across Canada.

The man credited with inventing Pizza Pops died Feb. 6 in Vernon, B.C., at the age of 89, his family said Tuesday.

Born and raised in Winnipeg, Faraci owned a restaurant in the 1960s that offered burgers and other fare. His nephew said his uncle decided to put a different take on Italian cheese-filled turnovers such as panzerotti or calzone.

"He tasted a panzerotti or whatever and he didn't like the taste of it, so he decided he could make it better," recalled Phil Faraci.

"It took off so well that he decided to get rid of the restaurant and started manufacturing them, took in a couple of partners and started going into grocery stores.''

Faraci called the new snack Pizza Pops.

In a video posted to YouTube before his death, Paul Faraci recalled splitting with his partners because he wanted to offer a broader range of products and they refused.

"In 1980, my partners ended up with the company, and, of course, I didn't end up with too much."

His partners later sold the business to Pillsbury. Pizza Pops are now made by General Mills, which operates a plant in Winnipeg.

Other microwaveable takes on the calzone would come onto the marker grew over the years -- Pizza Pockets, Hot Pockets and more.

Phil Faraci said his uncle was an entrepreneur who came up with other ideas, but was proudest of his Pizza Pop legacy.

"He always wanted to get it back so that the family could produce it again, under a different name or whatever."

That may happen. Phil Faraci's son runs a food truck and is looking at reviving the original recipe to recapture the Pizza Pop flavour before it was mass-produced.

"The original was a little more flaky, a little more taste to it. The ingredients were different."