Carol Stewart to receive FCPC's 2019 Award of Distinction
Award presentation part of executive conference in Niagara-on-the-Lake, Ont.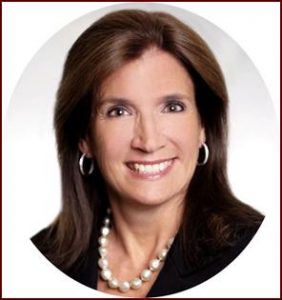 Food & Consumer Products of Canada (FCPC) will honour Carol Stewart with its 2019 Award of Distinction during the organization's annual CEO & Executive Leadership Conference held Oct. 10 and 11 in Niagara-on-the-Lake, Ont.

Stewart started her career in the CPG industry with Cadbury in 1986. She moved to Kellogg Canada in 1989 and held a number of senior roles, including senior vice-president, sales, before becoming president and chief executive officer in 2009--a title Stewart held until she retired last August.

Stewart has been an FCPC member for many years and most recently served as board chair.

"Carol's perspective and counsel on many of the key issues affecting the consumer goods industry have helped FCPC to better serve its membership throughout her tenure on our Board," said Michael Graydon, FCPC's chief executive officer, in a press release "It is my absolute privilege to celebrate Carol's leadership, passion and contributions to the CPG industry."

FCPC created the Award of Distinction nine years ago to recognize a person's contributions to the organization and the consumer products manufacturing industry. Pigott has nearly 30 years industry experience and has held a rotating seat on FCPC's board of directors since 1995.

Past Award of Distinction recipients include Tom Singer of Reinhart Foods, Marc Guay of Pepsico Foods Canada, Tim Penner of Procter & Gamble, Lem James from Janes Family Foods, and Tom Gunter of Fiera Foods and ConAgra Foods Canada.