Caviar brands recalled due to potential presence of dangerous bacteria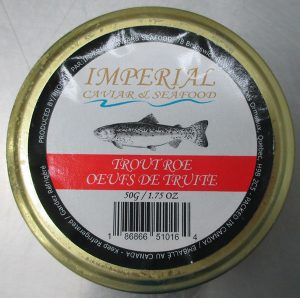 Imperial Caviar & Seafood is recalling Imperial Caviar & Seafood brand Whitefish Roe and VIP Caviar Club brand Salmon Roe sold in Ontario and Quebec because they may permit the growth of Clostridium botulinum.

The recall applies to 50-gram tins. UPC codes and best before dates for each product can be found here.

Food contaminated with Clostridium botulinum toxin may not look or smell spoiled but can still make you sick.

This recall was triggered by a Canadian Food Inspection Agency's (CFIA) inspection. The CFIA is conducting a food safety investigation, which may lead to the recall of other products.

There have been no reported illnesses associated with the consumption of these products.