04/27/2017
Column: Five great grocery concepts in Toronto
From Nutella Cafés to cheese walls, here's what some of the city's stores have to offer
Thousands of North American and international food companies will be finalizing their plans for SIAL Canada  -- one of the world's largest food innovation events taking place in Toronto May 2-4. With the event attracting exhibitors and attendees from over 50 countries, it provides a great platform for Canadian grocery retailers to showcase some of their world leading store formats. Here's my pick of stores to see in the downtown area.

Metro, Lynn Williams Street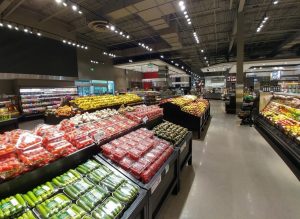 Metro's flagship is located near the Enercare Centre, where SIAL is taking place. As Canada's third largest grocery retailer, it has placed format development at the heart of its growth strategies. Standout features at this store include the front of store cheese island, fresh produce and bakery, the later of which features the retailer's premium Première Moisson range. Given its downtown location, food-to-go is also a key element, while signaling the growing importance of natural health, the store also features a Nature's Source natural dispensary alongside a traditional pharmacy.

Loblaws at Maple Leaf Gardens, Carlton Street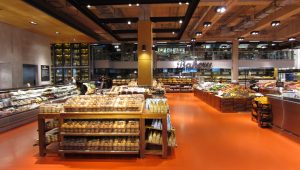 This is the grocer's flagship location and the basis for its "Inspire" format program. This is a highly innovative and creative store that seeks to demonstrate the retailer's fresh food credentials.

Key features include an 18-ft. cheese wall, a patisserie, tea emporium, an artisan bakery and a sushi counter that showcases Loblaw's T&T Asian-focused brand. The food hall offers an array of options that have been created by a team of chefs. Options are available for breakfast, lunch and dinner, and all times in between, which can either be consumed in store or taken away.

The Market by Longo's, Bay Street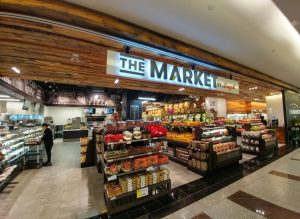 Longo's is a regionally operated chain with 30 stores in the Greater Toronto Area. While most of its stores are supermarkets, it has also developed The Market by Longo's. This is a smaller store format for urban locations including transit stations.

The proposition is focused on meeting shoppers' immediate food needs. This includes a range of food-to-go options including a hot food bar, salad bar, soup bar, pizza and custom-made gourmet sandwiches. The store also features a brilliant design, with the extensive use of wood for a natural backdrop.

Saks Food Hall by Pusateri's, Eaton Centre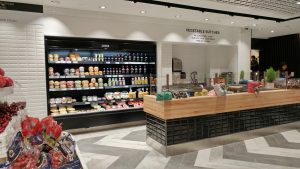 This is one of the most recent additions to the city's grocery offer, and one of the most unique. As part of its entry into the Canadian retail sector, U.S.-based department store chain Saks Fifth Avenue has partnered with Toronto's leading premium food retailer Pusateri's, to create a food offer within its stores.

The aim has been to create a contemporary food hall that offers a distinctive and elevated food experience, built around a range of dine-in options, unique products and service counters. Aside from the outstanding in-store environment, the store boasts several innovative features such as a vegetable butcher, yogurt bar and a gluten-free, soy-free, vegan bakery.

Sobeys Urban Fresh, Fort York Boulevard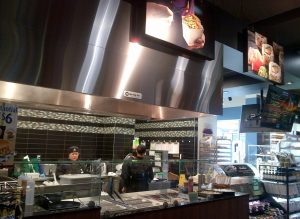 Sobeys' Urban Fresh stores are intended to serve as a one-stop shop for the urban consumer and align with the retailer's "Better Food For All" strategy. Key features include its prepared foods and food-to-go offer. This includes an extensive range of prepared meals, pizza, sandwiches and hot and cold food bars. Shoppers can also opt for sushi, udon, ramen and rice bowls prepared fresh on-site. This store also also home to the city's first Nutella Café.

These five stores are taken from our IGD's Retail Analysis City Guide, which features 12 stores across the downtown and Greater Toronto Area. A version of this post was originally published here.

Stewart Samuel is senior business analyst with IGD. a global grocery and food industry research firm