Former Kraft Heinz exec joins Crossmark Canada
Mark Ayer assumes the senior vice-president of customer development role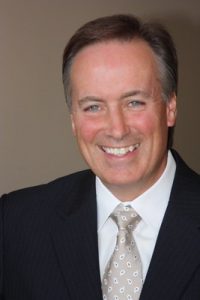 Industry veteran Mark Ayer is joining Crossmark Canada as senior vice-president of customer development.

" 28 years of sales and marketing experience within CPG and the food and beverage industry will allow Crossmark Canada to increase its presence and selling capabilities in the grocery, mass, club and drug channels nationally and provide a smarter way, faster growth for all of our business and retail partners," said Crossmark Canada president and chief executive officer Christopher Terrio, in a press release announcing the appointment.

Ayer began his career at Kraft in 1989, holding a variety of sales-related positions and moving up the company ladder. He joined Procter & Gamble Canada on the Gillette brand in 2005 and, following a series of promotions, became P&G's vice-president, sales in 2010.

Ayer returned to Kraft in 2014 to lead the company's customer and retail business team, and remained through its merger with Heinz in 2015. He left a year later -- amid leadership changes at the company -- to pursue other opportunities.

Crossmark handles retail merchandising, in-store events, shopper and experiential marketing as well as data collection and field intelligence for a number of CPG brands.

Crossmark has more than 40,000 employees throughout Canada, the U.S., Mexico, Australia and New Zealand. The company's Canadian headquarters are in Mississauga, Ont.