09/13/2020
Sponsored Content
Gearing up for SIAL Canada! Meet health expert Jane Dummer
SIAL Canada is back!
SIAL Canada is back!

Canada's largest food and beverage show will be held online this year from September 28 to October 2.  Attendees will have access to an international buyers program, virtual meetings with experts, webinars and more.

In advance of the virtual show, we caught up with Registered Dietitian and Food Consultant, and SIAL Health Expert, Jane Dummer to find out what's on the menu at SIAL Canada.

From sustainability to opportunities surrounding health and wellness, here's a sneak peek of some of this year's content.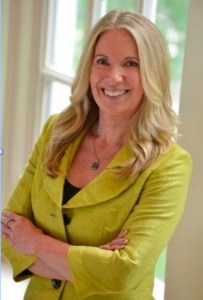 As a leading Dietitian and Business Consultant for the North American food and nutrition industry, what is your role at SIAL Canada?
Now that it is a virtual event, my role as the Health Expert at SIAL Food Week will be to present two high quality online presentations including Sustainability for a Global Food Industry in a Global Pandemic, and Opportunities in Immune Health across all Markets. Also, I will be available for virtual meetings with attendees that can be booked ahead of the SIAL Food Week.

What excites you the most in your role?
As the Health Expert during a Global Health Crisis, there is even a greater emphasis on gathering information from qualified, credentialed experts like myself. I envision increased interest from industry about how the global pandemic has influenced consumer health & wellness behaviour and demands, and how this will continue over the next few years. I'm also looking forward to having access the optimized chat system to further build relationships with the industry.

What are the major trends and innovation areas in the food and beverages world?
Prior to the global pandemic health and wellness was a trend across all target markets from Generation Zs to Baby Boomers. Now with the health crisis, even more consumers are taking an interest in their health. This is excellent news for food companies innovating and/or expanding in the better-for-you sector. Based on the current global health crisis, consumers are showing an increased interest in both immune and digestive health across all markets and all age groups. Ingredients such as shelf-table probiotics will become even more popular, and we will see innovative products promoting both the benefits of prebiotic and probiotic ingredients. Hydration continues to be important for overall health with the increased innovation and launches of functional beverages.

Sustainability is something that people are increasingly concerned about and would like to integrate into their daily lives. In your opinion, what are the ways to consume more sustainably?
With the pandemic's far reaching implications in the food supply, more than ever sustainability is top of mind for both businesses and consumers. From food origin and transparency to customer experience and demands, the global food system is highly complex and interlinked. The idea of a circular economy considers the entire food value chain. From food origin and transparency to customer experience and demands, consumers are interested in practicing real-life examples of how circular economies are already impacting the food system, the climate, biodiversity, animal & human health, energy & water use, and land use.

Can this easily be combined with healthier eating?
Yes, consumers need to look at the whole picture, especially during the global health crisis and consider how biodiversity, animal & human health, energy & water use, and land use fits into their healthy dietary plan, while maintaining food safety and reducing the risk of COVID-19 spread.

What is the future of the industry in your area of expertise?
This global health crisis has put a greater emphasis on immune health as people look to protect themselves from COVID-19. Due to the global pandemic, credentialed health professionals like myself, are being respected for their qualified nutrition, health, and food information. Currently, there is a heightened global interest in health due to the pandemic which is shining a light on innovations and launches around immune health, digestive health, and cognitive/mental health.

Longer term, health and wellness is no longer dedicated to a few aisles in the centre of the grocery store. With many better-for-you products appealing to all cohorts from Gen Zs to Baby Boomers, plus the availability of e-commerce, health-conscious consumers want products that taste good, meet their health states (depending on their stage of life) and have value added benefits such as customizable, premium ingredients, sustainably sourced, and an authentic brand story.