Halifax man finds live scorpion in bag of bananas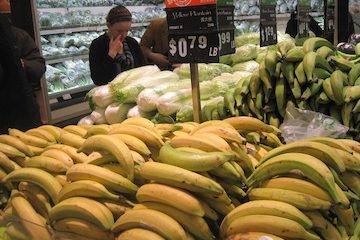 A weatherman says he got more than he bargained for during a recent trip to a Costco in Halifax after finding a live scorpion in a bag of bananas.

Nathan Coleman, a reporter for The Weather Network, says he was unloading groceries when his 11-year-old daughter spotted something squirming in a plastic bag.

Coleman says he dismissed the rustling until his mother put the bananas away and noticed the scorpion.

He says he double-bagged the arachnid and drove to the Nova Scotia Museum of Natural History, where it has been jarred for observation.

Coleman says a warehouse manager has apologized to him and says Costco is looking into the incident, but he thinks the product should be pulled from the shelves in the interest of safety.

He says he's hoping to find out whether the scorpion is venomous and how it was able to journey thousands of kilometres.