High Liner poised to meet sustainability commitments
High Liner Foods is on track to reach its goal of sourcing all its seafood from certified sustainable or responsible fisheries by the end of the year.

The company recently announced that 60 per cent of its wild caught products have earned the seal of approval from the Marine Stewardship Council, the world's leading seafood certification organization.

By the end of 2013, 100 per cent of its wild caught and farmed products will be sustainably sourced.

"Early on, High Liner recognized the importance of making sure that all of our natural resources around the world were managed in a sustainable manner," said Bill DiMento, corporate director of sustainability. "If we don't manage our natural resources in a sustainable manner, then we won't have a business to manage at all."

About 35 High Liner products currently bear the MSC eco-label, according to reports.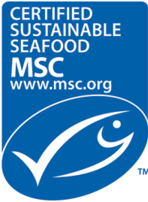 But retailers shouldn't expect to see the label on all the company's products by end of year.

"Not all fisheries will be able to achieve MSC ," said DiMento. "So our goal is to ensure that those fisheries that have not yet achieved certification are engaged in a valid or credible fishery improvement project."

Despite this, MSC is commending the company the company for this "major undertaking."

"Companies like High Liner and Loblaw are leading the market transformation on sustainability and consumer engagement," said Mike DeCesare, communications director for MSC. "Demand has followed."

Of course, sustainable sourcing practices come with extra costs.

DiMento acknowledges that "in the short term," there will be "slight" price increases. This is partly due to loyalty fees associated with using MSC's logo, he said, which help consumers identify sustainable seafood products in grocery stores.

So what's behind High Liner's commitment to sustainability? Well, there was the desire to protect the world's oceans. But there was also a loud community of retailers pushing hard for change.

"Retailers are our customers and it is our single most important focus to service our customers with high quality products as well as meeting their requests and demands," said DiMento.

In the past few years, Canadian grocers like Sobeys and Loblaw have announced aggressive sustainability plans.

Loblaw, for example, has promised that 100 per cent of seafood sold in its stores from sustainable sources by the end of 2013.

"Retailers use market forces to drive change by preferring MSC certified sustainable seafood," said DeCesare. " enables customers to recognize and reward sustainable fisheries through the seafood they purchase."