Thank you to our 2018 sponsors
Platinum Sponsor

Gold Sponsor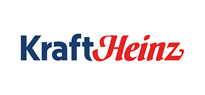 Gold Sponsor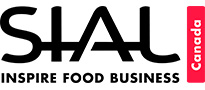 Gold Sponsor

Silver Sponsor

Silver Sponsor

Cocktail Reception Sponsor

Cocktail Reception Sponsor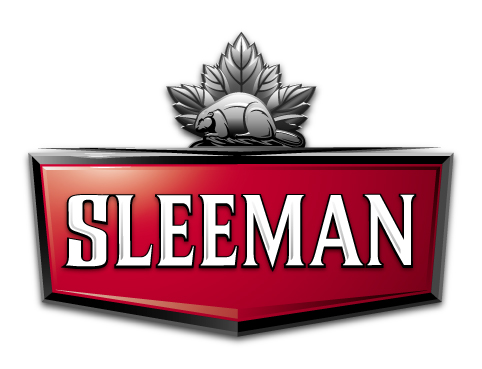 Sample Sponsor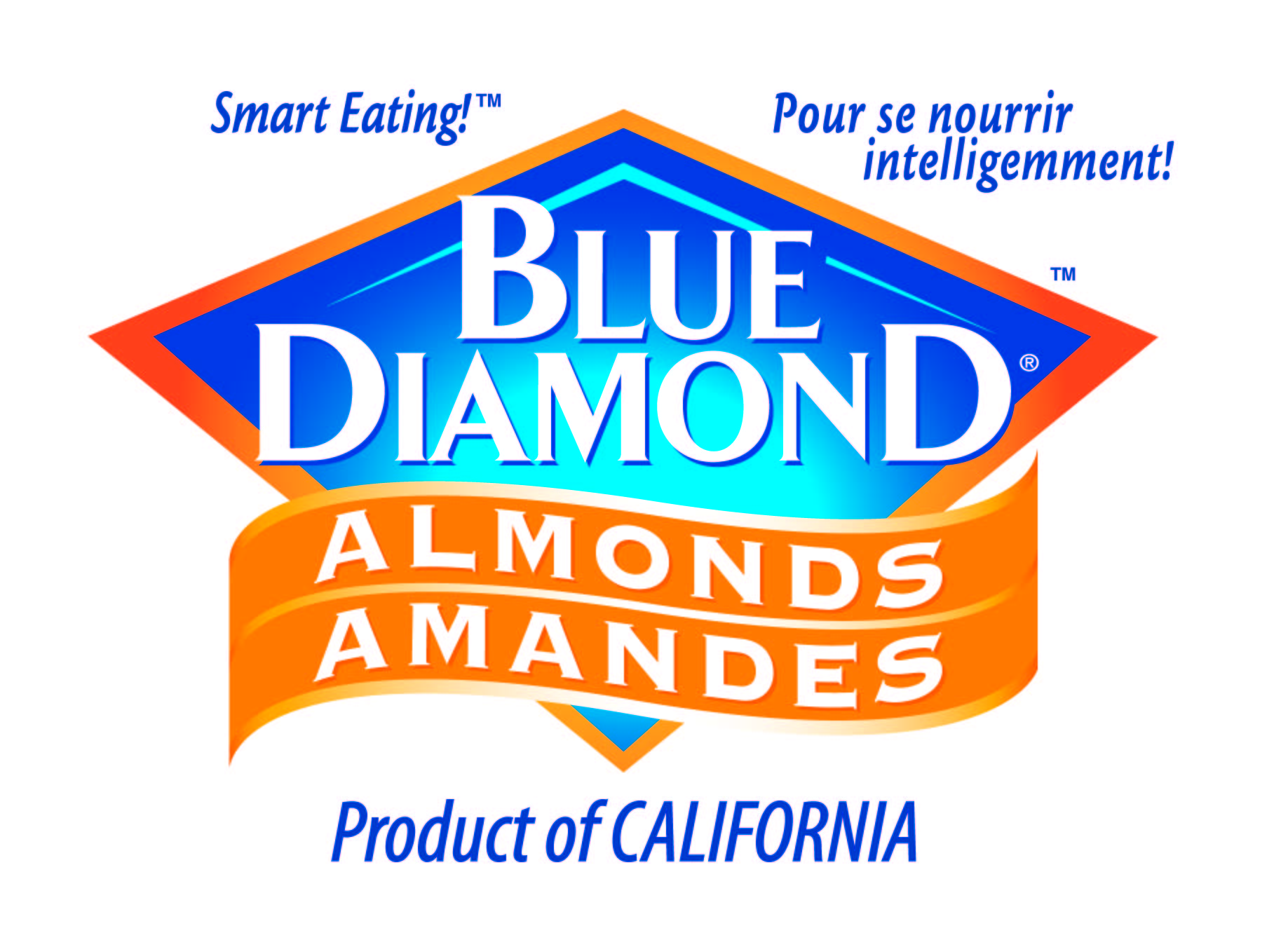 Industry Partner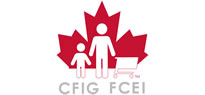 Industry Partner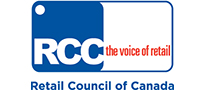 Industry Partner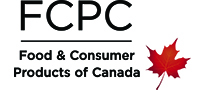 12:40 – 1:00 p.m.Registration
1:00 – 1:05 p.m.Welcome remarks
1:05 – 1:30 p.m.
Spoiler Alert: Your Consumer is Cheating on You
Consumers have more choice than ever before in regards to what we watch, buy and where we shop. But more choice equals lower loyalty. We will explore how you can embrace consumer infidelity to identify new growth opportunities.
Carman Allison
VP of Consumer Insights
Nielsen
1:30 – 1:55 p.m.
Independent Retailer Interview
With 7.7 million ethnic consumers across Canada, accounting for 20% of the population and growing, there's been a rise in ethnic grocers in the country looking to serve this group's preferences. One of the trailblazers is Nations' Frank Ho - with different ideas on what the store of the future will look like, drawing on his experiences from the awakened Sleeping Giant, the U.S. and Europe, in this discussion with CFIG's Tom Barlow, Frank will be frank in sharing his vision of a a grocery sector focused on foodtainment, innovating and adapting with stealth speed, where East meets West, and conventional grocery is turned on its head.
Frank Ho
Senior Vice President
Nations Fresh Foods
Interviewed by:

Thomas A. Barlow
President & CEO
The Canadian Federation of Independent Grocers
2:00 – 2:30 p.m.Why Should I Share My First-Party Data - The Value of a Connected Ecosystem

Major retailers and brands collect enormous amounts of detailed deterministic data from their customers. Yet, delivering a truly personalized shopping experience and securing lasting customer loyalty continue to be elusive -- in fact, consumers' shopping journey today is less coherent and more fragmented than ever before. The reason: no single retailer, no single media vehicle, no single technology is able to see the full path to purchase journey customers undertake. We will discuss our non-mainstream worldview that building connections among disparate industry players, shopping contexts and customer datasets -- and stringing these into a more complete picture of the customer -- unlocks significant incremental value, otherwise unattainable by even the largest individual retailers and brands.
Tracey Koller
Chief Retail and Merchandising Officer
News Marketing Canada
Peter Moustakerski
Senior Vice President of Corporate Strategy & Development
News Marketing Canada
2:30 – 2:50 p.m.Networking break
2:50 – 3:50 p.m.Leadership panel

Michael Medline
President & Chief Executive Officer
Empire Company Ltd. / Sobeys Inc.
Dino Bianco
Chief Executive Officer
Kruger Products LP
Lee Tappenden
President & Chief Executive Officer
Walmart Canada
Beena Goldenberg
Chief Executive Officer
Hain-Celestial Canada/Cultivate Ventures
Tony Chapman
Moderator
3:50 – 4:00 p.m.Closing remarks
4:00 – 5:00 p.m.Cocktail reception prior to the Golden Pencil Award
SPEAKERS
Carman Allison
VP of Consumer Insights
Nielsen

Carman Allison serves as VP of Consumer Insights for Nielsen Canada. Carman has his finger on the pulse of the CPG landscape and is relied on by manufacturers and retailers to provide them with the consumer insights they need to make strategic and impactful business decisions. With over 25 years of experience, he shares his insights on consumer shopping, attitudes and industry trends through thought leadership reports, industry presentations and his regular column in Canadian Grocer magazine.
---
Thomas A. Barlow
President & CEO
The Canadian Federation of Independent Grocers

Tom took over as President and CEO of the Canadian Federation of Independent Grocers (CFIG) in June 2013. Prior to joining CFIG Tom spent over 35 years in the beverage industry including roles in Sales, Marketing and Operations. He began his career in Vancouver Canada in 1977 with Canada Dry Bottling. Between 1978 and 1986 Tom worked for Canada Dry Bottling in their Ontario Market. In 1986 Tom relocated to Edmonton and was promoted to Vice President and General Manager for Canada Dry's Western Canada business. In 1989 Tom was promoted to Area Vice President for Coca-Cola and relocated to Calgary in 1993. In 1999 Tom went to Southern California where he lead the Sales and Marketing functions for Coca-Cola for California. In January 2001, Tom returned to Canada where he was appointed President and Chief Operating Officer for Coca-Cola's Canadian bottling operations. Tom relocated to Atlanta in April of 2007 and was appointed North American Vice President of On-Premise Sales and Service for Coca-Cola Enterprises Inc. Between October 2008 and October 2010 Tom lead strategy development and execution for Coca-Cola Enterprises. Tom was appointed Senior Vice President of the Vending and Wholesale business for Coca-Cola Refreshments in October of 2010, a job he held until he retired from Coca-Cola in May 2013. Born in Toronto, Ontario, Canada, Mr. Barlow is a graduate of the University of Alberta and has a Masters in Business Administration from Athabasca University. Tom is a past board member of the Boys and Girls Club of Canada, the Canadian American Business Council, the Canadian Soft Drink Association and the North American Vending Association. Tom is currently the chair of Markham Stouffville Hospital.
---
Dino Bianco
Chief Executive Officer
Kruger Products LP

Dino Bianco joined Kruger Products LP on January 8, 2018, as the Chief Executive Officer. Before joining Kruger Products LP, he worked for Kraft in various roles over the past 25 years. As President of Kraft Canada, he successfully led a business with sales of several billion dollars, 23 brands, 11 facilities and more than 5,000 employees. He has developed a strong relationship with grocery retailers and in 2013 was the recipient of the Food Industry Association of Canada's Golden Pencil award, which recognized his lifetime contribution to the grocery sector. Furthermore, Dino has extensive U.S. and foodservice experience, having recently served as President of Kraft's multi-billion dollar U.S. Beverage division, which is based in Chicago.
---
Beena Goldenberg
Chief Executive Officer
Hain-Celestial Canada/Cultivate Ventures

Beena Goldenberg is the Chief Executive Officer of Cultivate Ventures and Hain-Celestial Canada, a leading natural and organic food and personal care company, headquartered in New York and traded on the NASDAQ, with such brands as Yves Veggie Cuisine, Celestial Seasonings tea, Europe's Best frozen fruit, Terra root vegetable chips, Dream non-dairy beverages and Live Clean personal care products. Beena has been in this role for more than 13 years during which time she quadrupled the company's Canadian business through organic growth and acquisitions. Beena received her Master's degree in Chemical Engineering at McGill University and after working three years in biotechnology she moved into the consumer packaged goods industry where she has spent the last 29 years progressing from roles in research & development to marketing and then general management. Beena currently resides in Toronto but travels frequently to Vancouver, the home of Yves Veggie Cuisine, and to New York to work with her team on Cultivate Ventures.
---
Frank Ho
Senior Vice President
Nations Fresh Foods

Frank Ho is the senior vice president of grocery chain Nations Fresh Foods. Hailing from Shanghai, China, Ho was a music and English teacher before switching paths and moving into the world of business. When China opened its doors to the world, Ho became an entrepreneur and business pioneer. A self-described, ''big dreamer,'' Ho mustered his courage and emigrated to California in the early 1990s with his wife and two children. In 1999, he and his family headed North, settling in Toronto. With more than three decades of international business experience, Frank has dedicated himself to studying food and grocery trends in Canada, the United States and Europe. Ho believes that "food is culture, food is art, food is excitement" and he continues to develop cutting edge concepts for Nations' stores that incorporate ideas such as ''Where East Meets West,'' ''Think Globally, Eat Locally'' and ''Fresh, Fresh, Fresh.''
---
Tracey Koller
Chief Retail and Merchandising Officer
News Marketing Canada

Tracey serves as News Marketing Canada's Chief Retail and Merchandising Officer. In this role, she is responsible for retail strategy and relationships, reimagining in-store media experience, new business development, retail merchandising services and the company's field organization. Tracey brings with her more than 28 years of core merchandising, operations, expense optimization, digital and supply chain transformation experience from both Target Corporation and Whole Foods Market. For more than two years, Tracey was engaged full-time with Whole Foods Market, in support of its transformational efforts, after a 17-year career at Target. She first joined Target in 1998 and held several purchasing and leadership positions at the company, most recently as a VP-level merchandising operations leader of the Supply Chain Transformation Office and Expense Optimization. Tracey graduated from Kent State University with a Bachelor degree in retail merchandising and business management.
---
Michael Medline
President & Chief Executive Officer
Empire Company Ltd. / Sobeys Inc.

Michael Medline is President & Chief Executive Officer of Empire Company Limited (Empire) and its wholly-owned subsidiary Sobeys Inc., a leading Canadian grocery retailer and food distributor.

Michael is a proven leader with a strong track record of success in Canadian retail. He was appointed President & CEO of Empire in January 2017 after more than 15 years in a variety of senior retail leadership positions at Canadian Tire Corporation (CTC), including the role of President & Chief Executive Officer. Michael began his career working with the Ontario Securities Commission in 1989, followed by two years practicing law with McCarthy Tétrault. He was Corporate Counsel for PepsiCo Canada before moving to Abitibi Consolidated Inc. where, between 1994 and 2001, he held a variety of roles including Senior Vice President, Strategy and Corporate Development.

Active in the community, Michael serves as a member of the Board of the SickKids Foundation. He is also a past Chair and current board member of the Retail Council of Canada. Michael has completed the Directors Education Program at the Rotman School of Management; holds an MBA from Raymond A. Mason School of Business, William & Mary; an LL.B. from the University of Toronto, and a BA from Western University.
---
Peter Moustakerski
Senior Vice President of Corporate Strategy & Development
News Marketing Canada

Peter Moustakerski is the Senior Vice President of Corporate Strategy & Development at News Marketing Canada, responsible for strategy planning and execution, mergers and acquisitions, strategic alliances and business development. Prior to this role, he spent 25 years in the field of strategy management consulting at Booz Allen Hamilton and financial services at UBS and Bridgewater, as well as launching two startups, one in China and one in New York City. In his spare time, Peter is a contributing writer and researcher with The Economist Intelligence Unit (EIU), where he has conducted many qualitative and quantitative research projects, and written a number of influential white papers for the EIU. Peter is also a certified chocolatier and a passionate scholar of the history, science and artistry of cacao and chocolate, and is eager to share this passion and knowledge with everyone he meets. Peter holds an MBA degree from Columbia Business School and a Bachelor of Science in computer science from Zhejiang University in China. He lives in New York City with his wife and two children.
---
Lee Tappenden
President & Chief Executive Officer
Walmart Canada

Lee was named President and Chief Executive Officer of Walmart Canada in August 2016. Previously, Lee held the position of Chief Operations Officer at the company. He is responsible for Walmart's growing network of 405 discount and supercentre operations and the integration of the customer experience. Lee was also previously the Chief Merchandising Officer for Walmart, leading a team of buyers and responsible for driving the company's general merchandise, food, health and wellness and apparel businesses. Lee joined Walmart Canada, as Senior Vice President, Merchandising Operations in 2010. He previously served as Chief Merchandising Officer for Walmart in Japan. He spent the first few years of his career working at the Mobil Oil Company before joining Walmart's U.K. based subsidiary, ASDA, in 1996. He later transferred to the United States to accept a position with the Walmart global sourcing team. Lee continued to move through a series of progressively senior roles within the United States, Japan and Canada before assuming his current position. Lee studied business at the University of Westminster in the United Kingdom.
Venue
Fairmont Royal York
Monday, November 19, 2018
100 Front Street West, Toronto ON M5J 1E3

Thought Leadership CEO Conference
Concert Hall | 12:45 - 4:00 p.m.

Golden Pencil Awards
Concert Hall | 5:00 - 7:00 p.m.
CONTACT US
For sponsorship inquiries, please contact:
Jennifer Litterick, President
[email protected]
Vanessa Peters, Associate Brand Director
[email protected] | Tel: (437) 889-0446
For ticket inquiries, please call 1-877-687-7321 ext. 1015