New app hopes to help families eat healthier foods
'Froogie' is designed to aid in the prevention of chronic disease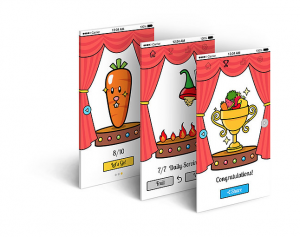 The makers of a new app are hoping it will help get kids to eat more fruits and vegetables.

A team of researchers at Dalhousie University in Halifax launched the app called "Froogie" to help families track their daily food intake based on Canada's Food Guide.

Lead researcher Sara Kirk says her team got the idea for the app while looking into creating supportive environments to prevent chronic disease, like diabetes and heart disease.

She says a number of families had expressed how hard it can be to eat healthy foods with such busy lifestyles.

Kirk says the app is designed to be simple enough so children of all ages can use it, while making it a fun and engaging experience.

Funding for the project was provided by the Canadian Institutes of Health Research and the Heart and Stroke Foundation of Canada.