New grocery store showcasing Indian culture opens in Timmins, Ont.
North Grocers: Indian Grocery and Convenience offers a wide range of snacks, spices and frozen foods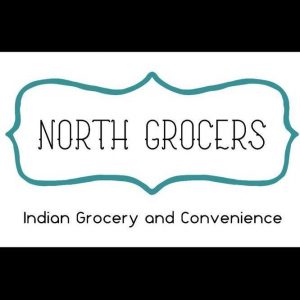 A new grocery store selling Indian snacks and spices will soon be open to the public in Timmins, Ont.

The new store, called North Grocers: Indian Grocery and Convenience, will open its doors on Oct. 5. It is located at 685 Riverpark Rd. and has 12 parking spots on site.

Store hours will be 8 a.m. to 11 p.m., seven days a week.

There will be a wide range of Indian snacks, spices, flours, pickles, lentils, bakery, beverages and frozen foods for sale. In addition to groceries, there will also be convenience items sold like cigarettes or lottery tickets. According to the store's co-owner Darshak Patel, supplies come from Toronto.

He said the rationale behind opening the store in Timmins is to meet the needs of local people as well as to showcase the Indian culture.

"In the north, it is very hard to find Indian products, so if anyone wanted any stuff, they would have to travel to the south, Toronto. You would drive eight hours to get the stuff," he said. "India is also a multicultural country, so this is a good option for us to present our culture."

Patel said he anticipated the most sold item would be pani puri, a popular snack in India.

When Patel, 33, arrived in Timmins last June and saw an empty property on Riverpark Road, he partnered with the property owner Vibul Patel and with a Northern College graduate Brigesh Patel to bring Indian products to the community members.

The community's response has been positive and people are excited to check out the store, he added.

"I wanted to know the culture of Timmins as well, what people eat, what are their requirements," Patel said. "And definitely there was a need because in the North, there are no other Indian stores. This is will be a good opportunity for us as well as other people around. They can also know about the Indian culture.''

As a newcomer in Canada, Patel said he didn't know any laws or rules on how to open the store.

"The City of Timmins helped us in each and every step. They helped us with business license and everything, so it was a great benefit for us," he said.

They may also think of expanding their business to North Bay, Thunder Bay and Sault Ste. Marie, Patel said.

Once the store is open, there will be safety precautions inside like sanitizing and signage on the floor.