01/25/2017
BLOG: Industry collaboration is more vital than ever in 2017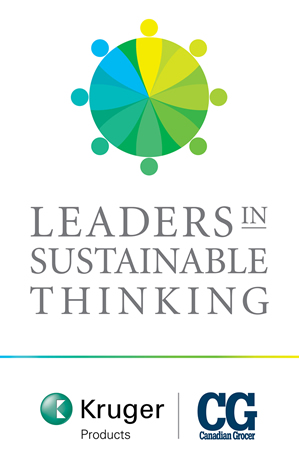 Given the New Year, it is an opportune time to reflect on 2016. Last year showed us the future has become increasingly difficult to predict. From Brexit to Trump to the rise of the sharing economy, the public's behaviours and consumer demands are changing at an unprecedented pace. Similarly, the last several years have taught us that environmental disruptions such as floods, ice storms and drought pose a major threat to our businesses and infrastructure. For these reasons and more, we don't know what the world will look like in the next 10 years.

One thing we do know, however, is that when major social or environmental disruptions occur, there is no way an individual company can face them alone. Finding new ways to collaborate with others is both a challenge and an opportunity, and the only way for us to move forward. We need to rethink traditional notions of competition so we can come together to navigate these turbulent and uncertain times.

The good news is businesses across sectors are already starting to come together to collaborate, especially in the pre-competitive phase. Collaboration was the major theme discussed at the 5th annual Leaders in Sustainable Thinking workshop sponsored by Kruger Products and Canadian Grocer and white paper, Collaboration in Times of Uncertainty. Judging by the discussions that day and the range of participants such as Loblaw, Unilever, Canadian Tire, Maple Leaf Foods and Walmart, it's clear that exploring new ways to collaborate is top of mind for many.

Read about the Leaders in Sustainability workshop

However, collaboration is hard work and is still a new concept for many organizations. Here are three thoughts businesses should consider when thinking about collaboration in 2017:

Pre-competitive collaboration needs to become more commonplace
Pre-competitive collaboration can involve a range of activities, such as sharing early stage research and insights that will benefit all. For example, Walmart and Target hosted a Beauty and Personal Care Products Summit in 2014 that brought together brand owners, retailers, non-government organizations (NGOs) and other stakeholders to explore shared challenges and potential solutions to increasing the sustainability of their products. The notion of coming together in this manner is something that businesses need to continue to embrace.

Collaboration needs a new framework
We need a new framework on collaboration that addresses whether a joint risk should be considered "competitive". We also need to determine what can be done to find avenues for collaboration that make sense between competitors in the face of massive sustainability challenges. A decision-making system needs to be created based upon collaboration, trust, leadership and discipline. An excellent example of collaboration within the consumer packaged goods sector is the Canadian Stewardship Services Alliance (CSSA). The CSSA was created by Canada's leading retailers and manufacturers. It was designed to co-ordinate all of the recycling programs in Canada to achieve better recycling results and make it easier for stewards to navigate Canada's complex recycling systems.

Collaboration must be based upon mutual self-interest
Businesses need to develop a collective consciousness, which should be considered both good business sense and a moral duty. The challenge is to mobilize businesses to think and act urgently on matters that impact the "health" of the system, which in turn impacts their bottom line. Working to alleviate the economic impact of environmental disruption makes good business sense.

The challenge will be for individuals to have the foresight and initiative to reach out to customers and competitors to act before it is too late.

For more about this topic, visit krugerproducts.ca/sustainability and read the white paper, Collaboration in Times of Uncertainty.