Quebec issues warning on strawberry products due to possible hepatitis A contamination
Products in question were sold at Adonis stores until April 13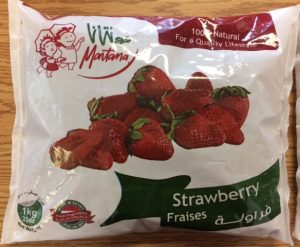 The Quebec Agriculture Department is warning consumers to avoid various strawberry products that may have been contaminated with the hepatitis A virus.

The juice, smoothies and cocktails were offered for sale in Adonis stores until April 13.

They were prepared with "Montana" frozen raw strawberries from Egypt.

The department says cases of illness associated with consumption of the products have been reported.

Infection with the hepatitis A virus usually manifests as fever, general malaise, loss of appetite, nausea, vomiting and abdominal dioscomfort.

The infection can also cause jaundice, dark urine and pale stools. Symptoms can appear up to 50 days after eating contaminated food.