Recall on Daiya Foods frozen dessert updated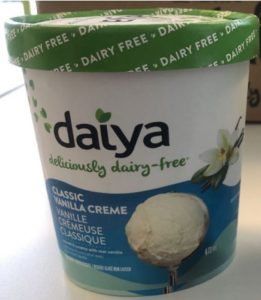 A warning to avoid Daiya Foods' Classic Vanilla Creme Non-Dairy Frozen Dessert because it may contain milk, which was not included on the list of ingredients, has been updated to include additional distribution information.

The initial recall covered 473-mL tubs of the dessert with UPC 8 71459 00984 1 that were sold in Alberta and British Columbia, and has since been expanded to include Manitoba and Saskatchewan.

The Canadian Food Inspection Agency (CFIA) is conducting a food safety investigation, which may lead to the recall of other products.

There have been no reported reactions associated with the consumption of this product.