Save-On-Foods gets Ocean Wise
The Western Canada retailer is the latest to join the Vancouver Aquarium's sustainable seafood program.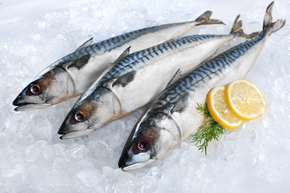 The search for environmentally-friendly seafood just got a little easier for shoppers in Western Canada now that Save-On-Foods, one of the region's largest retailers, has joined the Vancouver Aquarium's Ocean Wise sustainable seafood program.

Part of Overwaitea Food Group (OFG), Save-On-Foods now joins its parent's other chain, Urban Fare, in selling seafood that bears the Ocean Wise program's seal of approval. The widely recognized seal provides seafood shoppers with assurance the item is an ocean-friendly choice, which the program determines based the criteria that the species is abundant and resilient to fishing pressures, and that the species is well-managed and harvested by methods that limit damage to marine or aquatic habitats.



Save-On-Foods—which has locations across British Columbia, Alberta and Saskatchewan—is a major retail partner for the Ocean Wise program. In a release, John Nightingale, the Vancouver Aquarium's president and CEO said he was pleased to have the retailer on board supporting its conservation and education efforts. "Working together, we can continue to move the needle on sustainability and provide consumers with easy access to recommended choices, ensuring we leave our oceans healthy and plentiful for future generations."

Ocean Wise is a national conservation and education program that arms its more than 675 partners (both retailers and restaurants) with the latest scientific information on sustainable seafood to help guide environmentally-friendly buying decisions.

Read more about the Ocean Wise program here