Target to open first Canadian stores in Ontario on Tuesday
American discount giant Target is set to open its doors to customers in Canada for the first time on Tuesday, in three towns west of Toronto.

Target Canada CEO Tony Fisher (photographed above and below) made the announcement Monday during a media tour of the retailer's Guelph, Ont. location. The first three stores will open at 8 a.m. in Guelph, Milton and Fergus.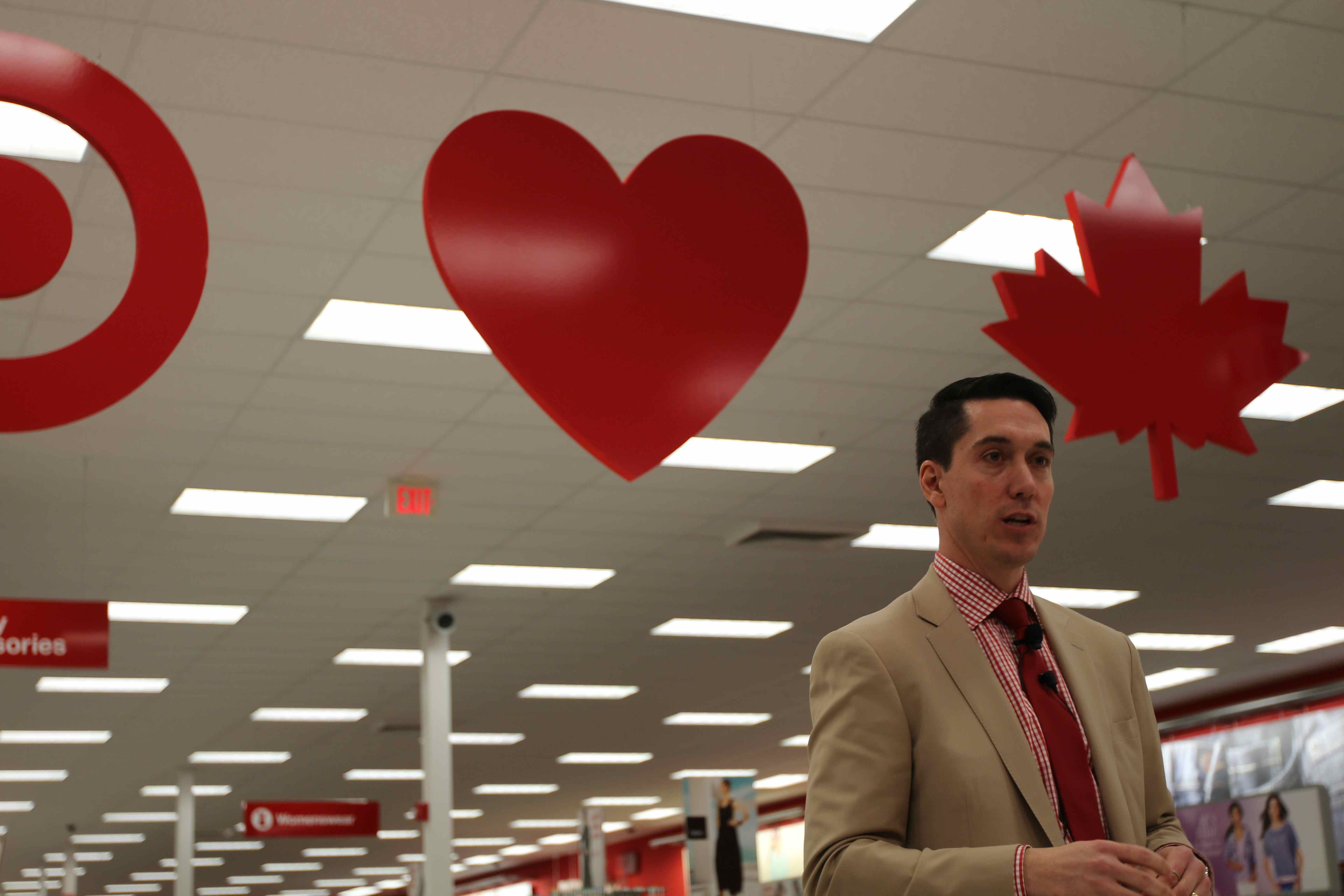 The Guelph store, which Target has previously described as a "test" location, had everything you might expect of the retailer: cheap chic clothing, exclusive cosmetics lines, dry groceries and low-cost kitchen appliances. But two categories were notably missing – fresh meat and produce.
Modelled after the P-Fresh design in Target's American stores, the grocery department stretched the entire west wall of the store. Refrigerated food like milk, yogurt, eggs and juice, as well as baked goods like cupcakes and cookies, were the first items to greet the tour group (see image below).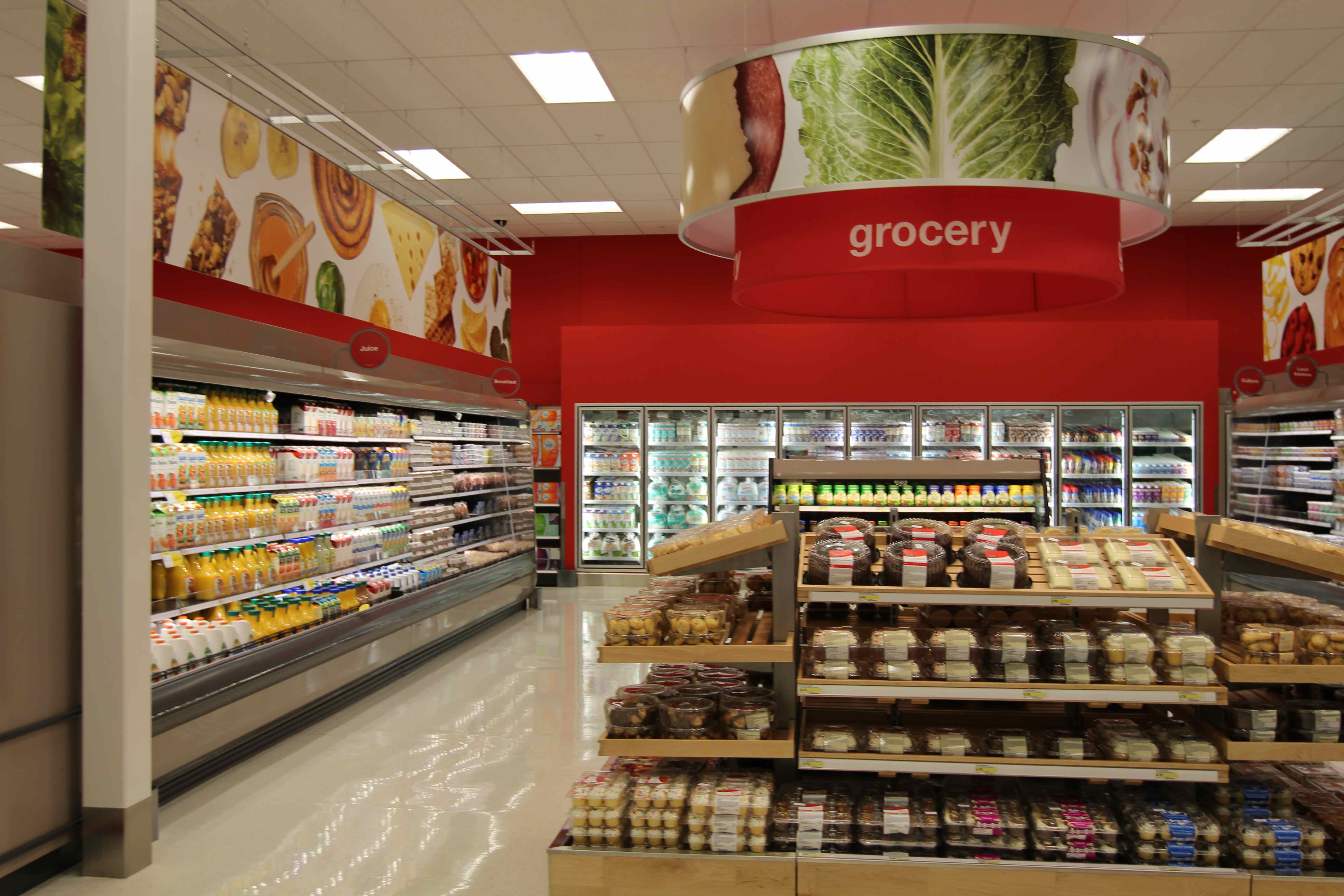 Then, spanning out to the right, tall aisles displayed everything from Archer Farm granola bars and Market Pantry pasta to Dempsters bread and Special K cereal.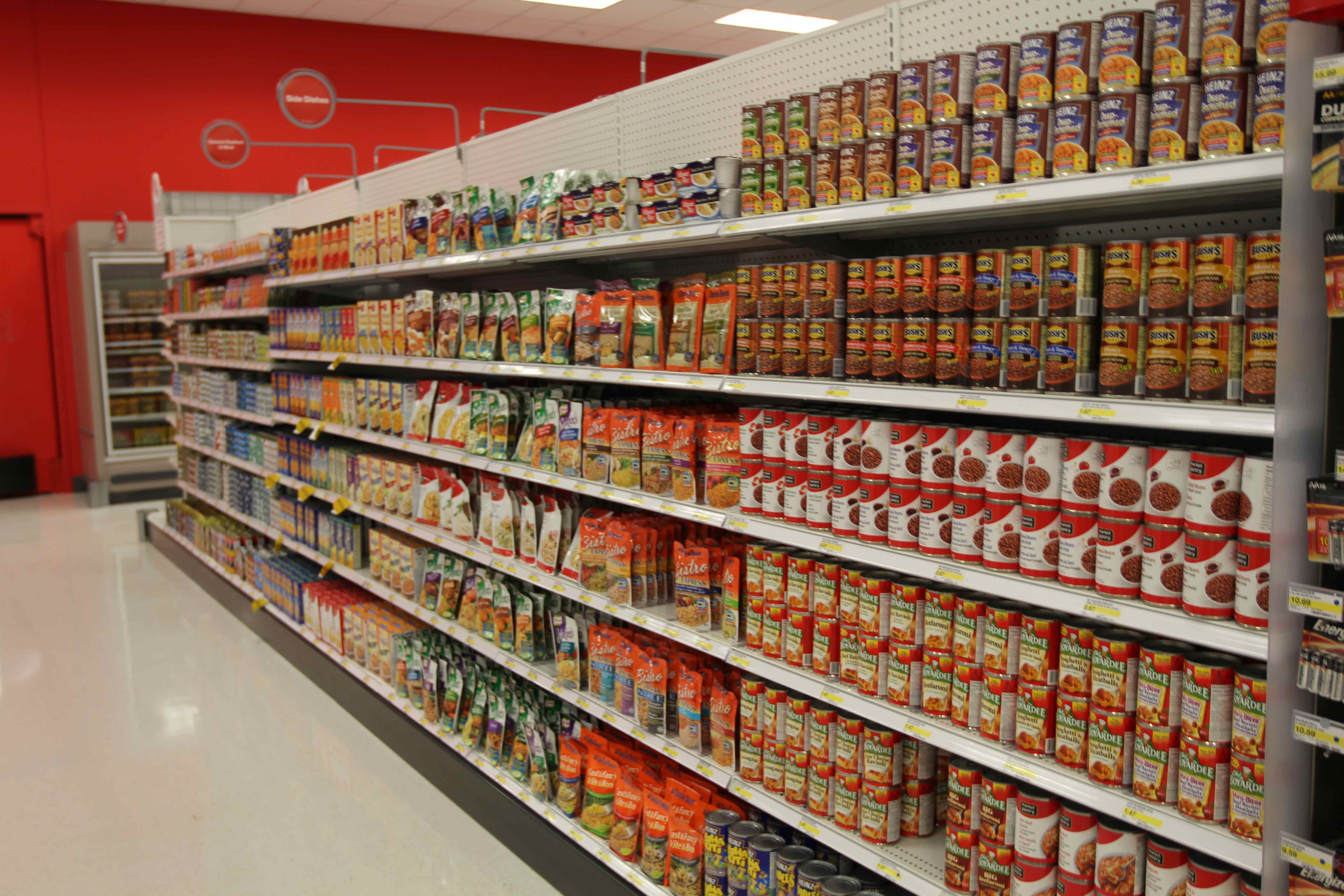 Surprisingly, fresh vegetables, fruit and meat were nowhere to be found in the store. In the U.S., P-Fresh stories carry a limited selection of produce and fresh meat. (Target spokeswoman Lisa Gibson confirmed that
packaged
veggies and deli meats, for example, may be offered.)
According to Fisher, the company is not ruling out carrying fresh food in the future.
"We will wait to learn more about our guests' expectations," he said. Based on that, the assortment will evolve.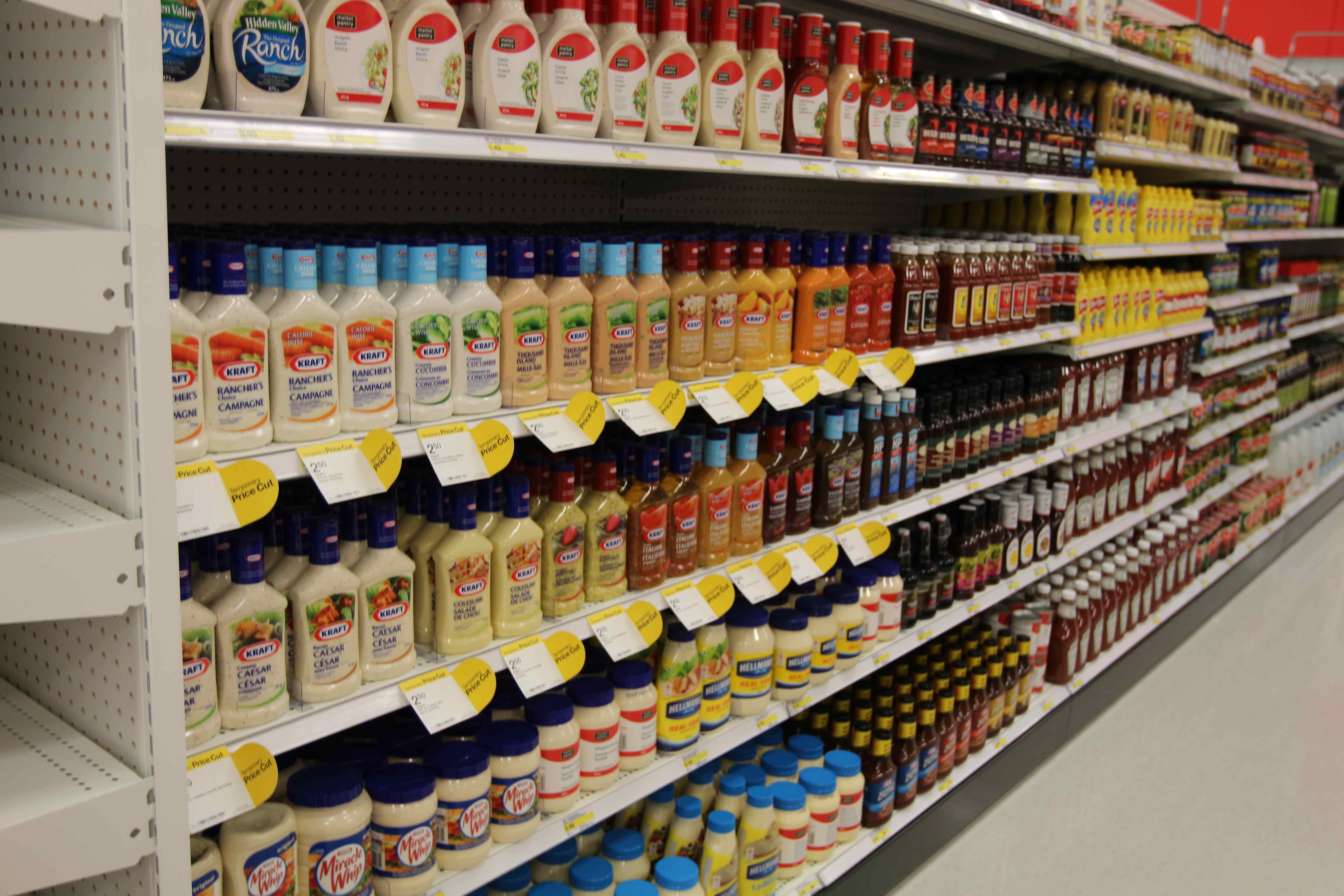 When asked whether he expects grocery sales in Canada to represent about a fifth of the company's total sales, as they do in the U.S., Fisher replied: "TBD," meaning 'to be determined'.
"We expect a similar mix of business here," he said. "But we also anticipate we will over-index in other areas that are unique to Canada."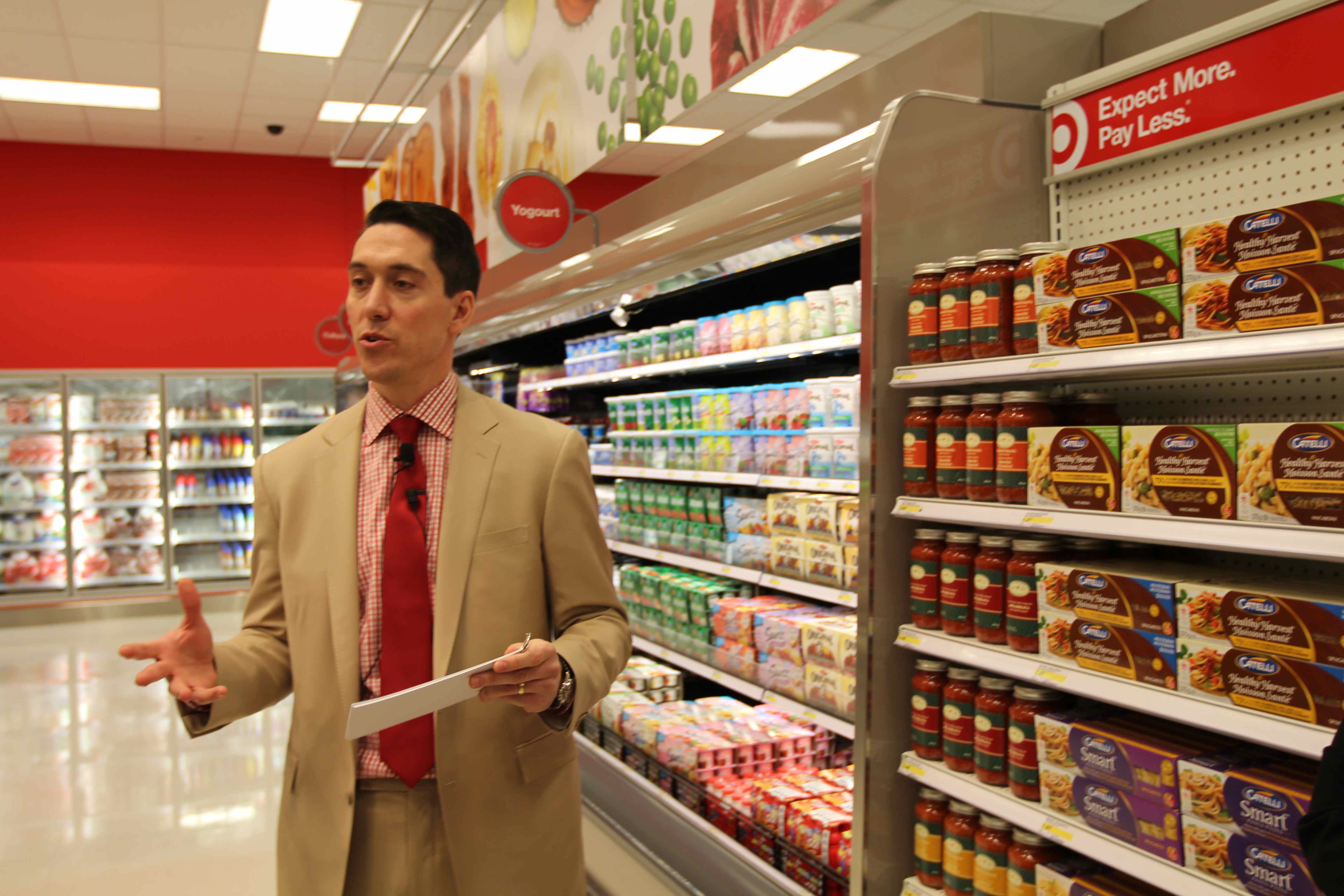 Fisher also responded to questions about price competitiveness, acknowledging that while some categories will be "at parity" with U.S. prices, others will not.
"Our prices will be competitive with Canadian competitors," he said, echoing
previous statements
. "We're not competing with U.S. prices."
The announcement of Tuesday's "soft opening" came as a surprise to many, as Target has publicly said its first 24 Canadian stores–all in Ontario–would open near the end of March.
"We've never publicly said 'This is our grand opening date' ... because we wanted flexibility to make sure we open when we are ready,'' Fisher explained.
The three stores are being called "pilots," and will help Target work out some last-minute kinks.
Signs scattered throughout the stores will remind customers that they are "mostly open" and are "stocking up so you can too."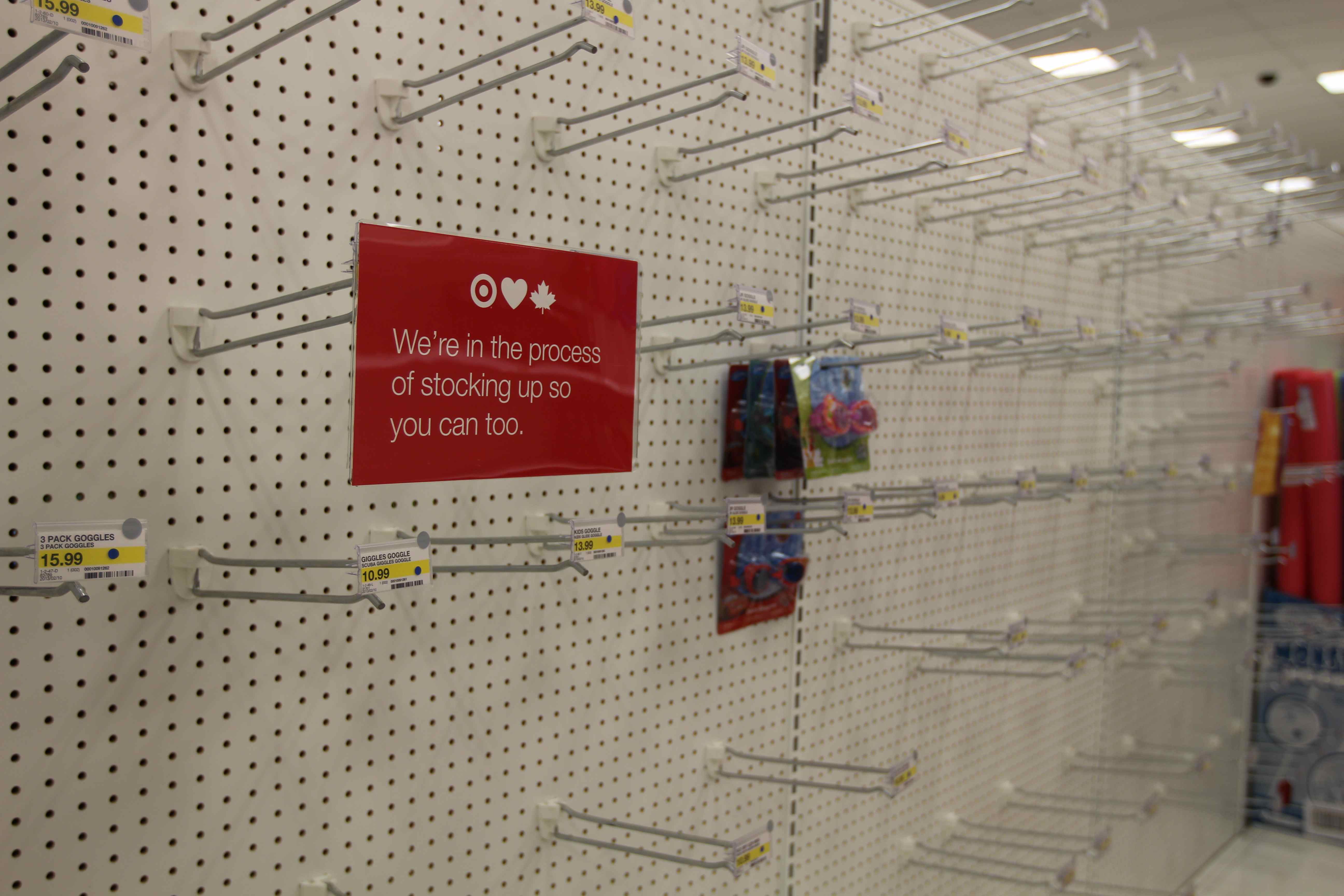 The Minneapolis-based retailer is expected to open between 125 and 135 locations in Canada in spaces that were once owned by Zellers.
After the Ontario roll-out, Target will begin moving to provinces in the West, and eventually into Quebec.
"This is a competitive retail environment," Fisher said. "We have a lot to learn. We'll have a lot of wins, but some misses as well."
Other interesting insights:
- Coolers and freezers in the grocery department remain dark until someone walks by, activating motion sensor lights.
- Target Canada used white shelving throughout its stores rather than almond, which is used in the U.S. According to Fisher, this gives stores a "cleaner" look and feel.
- Grocery shelves are quite high, but Target has lowered the sightlines in other departments to allow customers to see throughout the store.
- At the checkout counter, the monitor has been moved so cashiers are face-to-face with customers.