Top 12 food stories of 2012
With 2012 coming to a close and 2013 approaching, it's time to reflect back on a year of headline-grabbing food news.

Here are the top 12 stories chosen by Canadian Grocer's editorial staff.

1. Major meat recall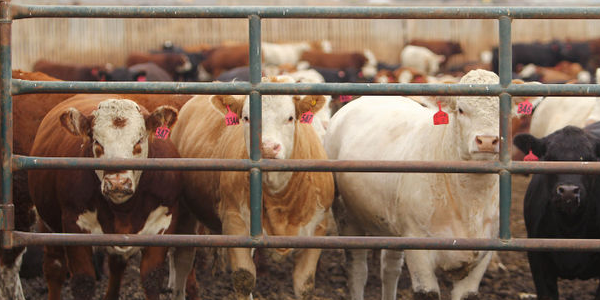 This fall, Alberta-based XL Foods was at the centre of the largest meat recall in Canadian history. After E. coli was detected in beef products destined for grocery stores across Canada and the U.S., the Canadian Food Inspection Agency alerted the public not to eat, sell or serve a variety of products. As the months wore on, more and more recalls were announced, eventually covering over 200 products. The result: layoffs, lawsuits, political debates, bills and audits. Surprisingly, Agriculture Minister Gerry Ritz says Canadian beef sales have not suffered since the XL Foods scare.

2. Toronto bans plastic bags, then reneges

In a surprise move, Toronto councillors in June voted to ban the distribution of plastic bags, following in the footsteps of San Francisco, Seattle, Los Angeles and Leaf Rapids, Man. (the first Canadian community to ban single-use bags). The bylaw, set to come into effect Jan. 1, 2013, was met with cheers from environmentalists. But some of its critics, like the Ontario Convenience Stores Association, began legal action this fall. The ban was ultimately scrapped, with councillors promising to revisit the issue at a later date.

3. Rollercoaster-ride for companies (and shareholders)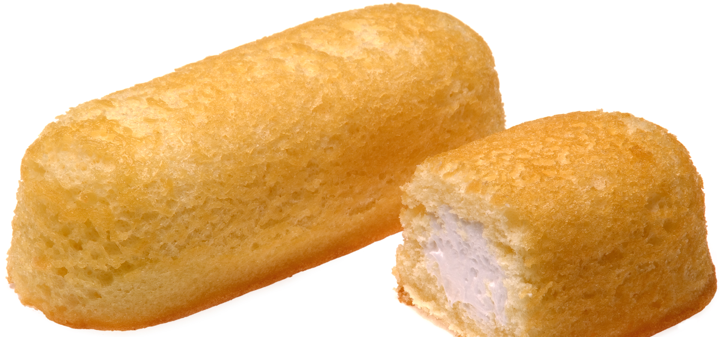 This year was a turbulent year for CPG companies. Hostess, makers of iconic junk food like Twinkies, Ding Dongs and Ho Hos shocked sweet-toothed North Americans when it announced a judge had approved the company's request to shut down operations and sell off its brands.

Kraft Foods also had a momentous year: it split in two this fall. Mondelez, the spinoff global snack business, is home to brands like Oreo, Cadbury and Nabisco while Kraft, now a North American grocery business, has Velveeta, Kraft Mac & Cheese and Oscar Mayer, among others. Kellogg, meanwhile, became the second-largest player in the global snack food market this year when it purchased Pringles potato chips for US$2.7 billion.

Finally, August saw the launch of a new Canadian-made yogurt brand called Iögo, which has enjoyed strong sales ever since. The brand's owner, Ultima Foods, was subsequently named one of Canada's top marketers by Marketing magazine.

4. Prioritizing health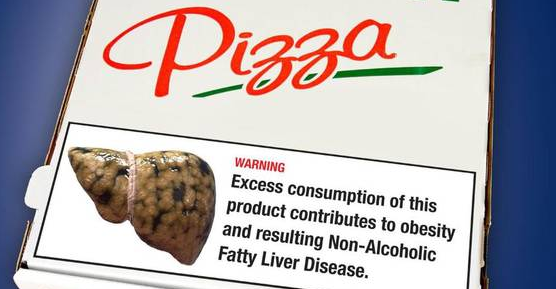 Health and wellness were the major food-industry buzzwords this year, with a number of companies launching aggressive programs to win health-conscious shoppers. In August, Loblaws debuted Guiding Stars, a "nutrition navigation program" that gives shoppers at-a-glance nutrition ratings at shelf level.

Walmart, meanwhile, launched a program in the U.S. is incentivizing healthy eating by offering customers money off their grocery bill if they buy good-for-you foods.

The Ontario Medical Association, for its part, also grabbed headlines when it launched a campaign designed to reduce obesity levels. The doctors proposed slapping junk food with higher taxes and packaging them with cigarette-like graphic warnings labels.



5. Changing of the guard

This year saw several long-standing grocery execs leaving the industry after decades of service. Bill McEwan, CEO of Sobeys, retired, and Marc Poulin, the chain's leader in Quebec, took over the top spot. Out west, Overwaitea Food Group named Darrell Jones its new president after the retirement of Steve van der Leest.

But the most surprising move was by Richard Dufresne, Metro's CFO who jumped ship to become the CFO at George Weston, owner of Loblaw. Other moves include: John Scott, the president of the Canadian Federation of Independent Grocer announcing his retirement; a replacement has not yet been named.

On the manufacturer side: Shelley Martin was named president and CEO of Nestlé Canada; Kraft Canada named Chris Kempczinski president; and John Guarino was took the helm at Coca-Cola Refreshments Canada.

6. Pouch packaging dominates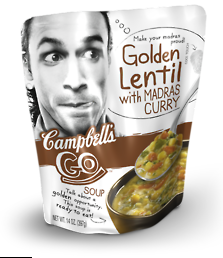 Call it the invasion of the pouches. Everywhere you turned there was a category being influenced by pouch packaging. From Campbell's new Millennial-targeted Go line of soups to baby food maker Baby Gourmet, the plastic pouches are easy to open and some can be heated up in a microwave. But canned packaging is getting a reboot, too. Hot-Can Inc.'s soups and beverage cans self-heat when shaken. And for those looking for a truly green option, there's edible packaging that's made of food particles—say, cheese or dried fruit—and is held together by calcium or magnesium ions and alginate. But if you can't stomach eating foodstuff packaging that has been on grocery shelves, rest assured as the shells are compostable.

7. Ethnic grocers' evolution

Gone are the days when ethnic grocers were simply targeting ethnic consumers. More than ever, their consumers are reflective of Canada's cultural mosaic and they're breaking ground on new formats. Take Nations Fresh Food Market, which opened its "where East meets West" high-end designer concept store in Vaughan, a city north of Toronto. The country's leading Asian grocer, T&T Supermarket, meanwhile, opened its first of what could be dubbed an urban format in the Unionville section of Markham, a town just northeast of Toronto. The highlight is the store's underground parking for 1,000, and the shopping cart escalator that allows shoppers to transport their groceries to their cars. And ethnic grocers are coming to a mall near you. Korean grocer Galleria Supermarket announced plans it will be the flagship tenant of a new 255,000-sq.-ft. mall facility in 2014 in Mississauga.

8. Categories (re)invented




In an effort to make consumers' lives easier, packaged goods companies have offered up innovative packaging. Take the coffee pods in the home-brew market that have burst onto the scene in a few short years, creating a new category. Even coffee king Starbucks entered the fray this year with its Verismo home-brewer, while the world's largest retailer, Walmart started selling the Esio single-serve hot and cold beverage machine that some have called a "game-changer."

Also in beverages, Kraft's MiO liquid flavour enhancers reinvented a category that was usually in powdered form, with Coca-Cola following suit with its Dasani Drops. And in laundry, P&G arguably had the biggest innovation in the category with Tide Pods, pre-measured packages of liquid laundry detergent that can be dropped in the wash. With no mess and no fuss, the pods are looking to clean up in the laundry category.

9. The big chop

Was it trimming the fat or cutting to the bone? Who knows? But 2012 was a year of major job cuts at Canadian retailers and North American CPG firms. Topping the list was Loblaw Companies. In October, it made its biggest head-office staffing reduction in five years, eliminating 700 positions. Earlier, Shoppers Drug Mart cut 80 jobs and, in the U.S., the Campbell Soup Company cut some 700 jobs as part of plant closures in California and New Jersey. Last January, meanwhile, Kraft announced 1,600 job cuts as part of its split into two companies. Of course, the biggest Canadian layoff of the year is still playing itself out. Thousands of Zellers workers are losing their jobs as the stores they work at are transferred to Target from Zellers' parent, the Hudson's Bay Company.

10. No copper, no paper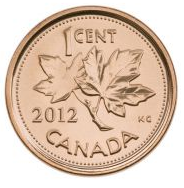 Except for a few design changes here and there, Canadian currency hasn't changed much in eons. But 2012 began a big switch when $50 and $20 bills made from plastic polymer began to show up in cash registers of the nation. (The $100 bill was released last November). The new bills last longer than paper and are designed to send forgers into fits. Expect more changes to Canadian currency in 2013. Not only will $5 and $10 polymers be released, in February the penny will be taken out of circulation. The one-cent coin will remain legal tender but retailers no longer have to offer it as change. Instead they'll be asked to round up and down to the nearest nickel. Of course all of this may be moot considering our next big trend of 2012….

11. The smartphone takes over

As of this year, more Canadians owned a smartphone than a regular-old cell phone. And with that tipping point will come huge changes in the way people do everyday things, including shopping. Next year, we'll start to see mobile payments creep into the retail space as credit card companies, telcos and retailers experiment with giving shoppers the ability to pay by simply holding their BlackBerry or iPhone over a terminal at the cash register. Meanwhile, retailers are looking at how smartphones can make shopping fun and more convenient. A few examples in the past year: Sobeys unveiled its Moodie Foodie app whereby consumers can choose meals based on their moods. And Grocery Gateway, the Longo's-owned online supermarket, launched an app so customers can order groceries for home delivery on their phone.

12. The Target effect
In 2012, Canadian retailers had lots on their minds–an iffy economy, rising food prices and dwindling consumer confidence, to name a few. Behind the scenes, however, retailers were getting ready for the invasion of Target this coming March. First out of the gate was Walmart, which undertook its most ambitious expansion plan in Canada to date, opening, renovating or expanding some 73 stores. Meanwhile, Loblaw put a renewed emphasis on its Joe Fresh clothing line, even inking a deal with J.C. Penny to open 700 Joe Fresh stores in the U.S. Loblaw also announced plans to create its own loyalty card in 2013. (Target's "Red Card," which offers shoppers a five per cent discount is considered one of that company's biggest strengths coming into Canada.) Canadian retailers also waved the Maple Leaf through anniversary celebrations. Canadian Tire turned 90 this year and Shopper Drug Mart turned 50. Then again, Walmart and Target celebrated golden jubilees this year as well. Guess next year they'll all just have to fight it out the old fashioned way: on the store floor.