11/01/2019
The 10 biggest flavour trends for 2020: THP
Fifth annual forecast taps into its culinary crystal ball to predict what tastes and techniques will dazzle in the year ahead
Toronto-based food marketing agency THP has released its annual fifth annual "Flavour & Trend Forecast," identifying ingredients, themes and cooking techniques it says "are set to reshape the food and beverage landscape."

THP's annual forecast is developed from more than 5,000 recipes the agency produces in its test kitchen for food and beverage brands across North America, the United Kingdom and Europe.

From edible packaging to portable protein, here's what made THP's 2020 food trends list: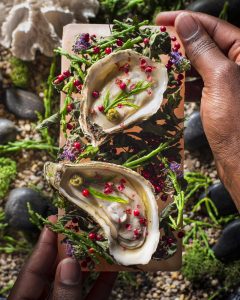 Uncultivated Botanicals
Edible flowers and wild botanicals such as wild sorrel, juniper, maple blossoms, balsam, and wild fennel can add a delicate and unique sweetness to food dishes and drinks.

Tastefully Tart
Pucker up! Look for vinegars, tamarind, and other ingredients that provide a distinctly tasteful tartness to grow in popularity as consumers move away from refined sugars and corn syrup to the other end of the flavour spectrum.

Desseralité
This trend strips dessert down to the basics. Think healthy (and also delicious!) desserts without heavy use of dough, cream, sugar and mousses. It's dessert in its most natural form.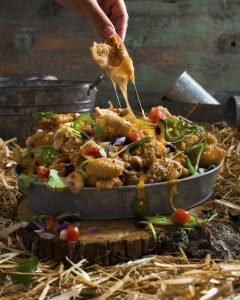 Zero Waste Cooking
There's no denying that environmental impact is top of mind with consumers. In a bid to reduce food waste, THP suggests consumers use food scraps in creative ways to elevate certain dishes. For example, chicken skin can replace the base ingredient when making canapes, chicarones and nachos.

Mood Food
This gives Happy Meal a whole new meaning. "Mood Food is gearing up for impact and we've got a lot of feelings about it," says THP, with menus around the world featuring dishes geared towards the diner's desired mood.

Vietnamese
Beyond a bowl of pho or banh mi sandwich, the popularity of Vietnamese food will continue to rise but with a focus on more unique dishes such as bún bò huế, cha ca, egg coffee, Vietnamese coffee, banh xeo, and cao lau.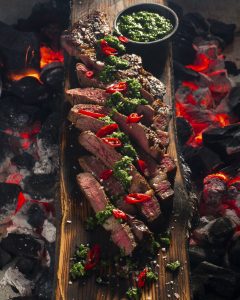 Wood-Fire Cooking
Move over smart ovens. Step aside sous vides. Consumers are about to kick it old school, well, old world, because wood-fire cooking is making a comeback. Let this trend spark some creativity.

Edible Packaging
Perhaps the ultimate in zero waste is edible packaging. Food and beverage packaging makes up much of the plastic ending up in oceans and landfills. Expect to see more R&D in this space.

Portable Power
Convenience is king and brands that can provide functional food and drink to customers on the go will be the winners in this space.

Tribal Roots
THP says superfoods such as cucuaco, cassava, bijao leaves, cocona, acaï, aguaje, and maracuya are examples of unique, indigenous produce consumers can expect to see in the year ahead.