U.S. grocery industry simplifies product date labels to help reduce food waste
New product label guidelines expected to reduce food waste by addressing consumer confusion about product safety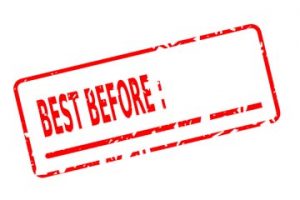 The U.S. grocery industry is tackling the problem of food waste with a new labelling scheme for product dates. Two major trade associations, the Food Marketing Institute (FMI) and the Grocery Manufacturers Association (GMA), are asking retailers and CPG manufacturers to use new standard wording for product date labels on packaging.

According to the industry groups, the 10 or so date labels currently used on packages, such as "sell by," "use by," "expires on," and "best before" can be confusing, resulting in consumers discarding a safe or usable product.

The new voluntary initiative streamlines the labels to just two standard phrases:



"Best if used by" describes product quality, where the product may not taste or perform as expected after the date stated but is safe to use or consume.


"Use by" applies to products that are highly perishable and/or have a food safety concern over time.



The initiative follows new labelling guidance introduced by the United States Department of Agriculture last December. In an effort to reduce food waste, the government organization suggested the "best if used by" language on product date labels.

In a press release, FMI president and CEO Leslie Sarasin said the trade associations "want to encourage a consistent vocabulary so that our customers clearly understand they are purchasing products that are of the highest quality and safety possible."

The press release noted that about 44% of food waste sent to landfills comes from consumers, and statistics show that addressing consumer confusion around product date labelling could reduce total national food waste by 8%.

Can Canada expect to see similar labelling guidelines around best before dates? "Absolutely," said Rachel Morier, director of sustainability at the Packaging Association of Canada (PAC), in an interview with Canadian Grocer. "We're seeing the drive for a circular economy, not just in the recycling of packaging but in dealing with food waste." As for ways the Canadian industry can become more sustainable, she said, "There's going to be the mindset to take preventative action, and the result of that will be the date labelling."

While Morier believes the U.S. guidelines are a step in the right direction, she maintains that it must happen in conjunction with consumer education. "People are so used to looking at a label, they might not even be aware of a slight change in the fine print."