Wellness Natural acquires SimplyProtein snack brand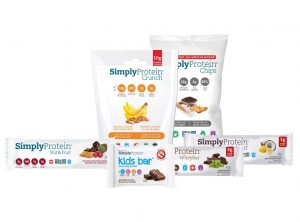 Wellness Natural, a newly formed natural foods company headquartered in Toronto has purchased plant-based snack brand SimplyProtein. Terms of the deal were not disclosed.

Previously owned by Simply Good Foods USA, the SimplyProtein brand is currently available at more than 50 retailers throughout Canada and the U.S. and includes a range of bars, cookies, chips and crunchy bites.

In a press release, Wellness Natural founder and CEO Michael Lines, who led the brand in Canada prior to creating his company, said he was eager to continue to grow the brand.

"With many of our products plant-based, SimplyProtein fills an essential consumer need, as it checks off all the boxes," he said. "With optimal protein, high fiber, low in calories and sugar with clean ingredients--it's what consumers are looking for--while also being incredibly satisfying and delicious which is paramount."