Buenas brand Grated Coconut recalled over salmonella fears
Government agency continues to investigate for additional food safety issues associated with this product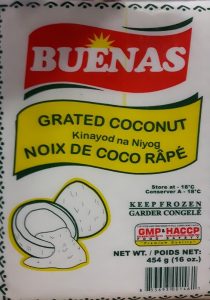 APO Products Ltd. and UNO Foods Inc.
are recalling Buenas brand Grated Coconut due to possible salmonella contamination.

The national recall was triggered by the Canadian Food Inspection Agency's (CFIA) inspection activities and includes 454-gram packs with UPC 8 53693 00146 1.

The CFIA continues to investigate and may update the recall based on its findings.

There have been no reported reactions associated with the consumption of these products.