Many provinces have adopted the Family Day holiday in February and, in the spirit of family wellbeing, it's also a great opportunity for grocery retailers to support healthy eating in the home.



A great place to start educating consumers about making smart choices is in the produce aisle.

Getting enough daily fruit and vegetable servings is a challenge year round, but especially during the winter months as locally minded consumers often avoid purchasing imported produce.

Canada's Food Guide recommends eating about 5 to 10 servings per day; however, only about 40 per cent of Canadians actually eat more than 5 servings per day.

Encourage consumers to try hearty and nutritious winter vegetables such as squash or dark leafy greens using in-store sampling. By demonstrating easy preparation methods, consumers may be more inclined to put more of these overlooked vegetables in their basket.



Frozen vegetables are another nutritious and economical option but many consumers still believe the myth that frozen produce is not as nutritious as fresh. Good communication at point of purchase can dispel frozen foods' negative image.

Retailers can also encourage families to cook together and celebrate the family meal.

Studies find that eating together more often as a family is positively linked with other healthy outcomes in children and youth including better breakfast habits, increased fruit and vegetable consumption, obesity prevention and avoidance of high-risk behaviors such as underage smoking, drinking and drug abuse.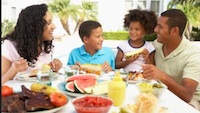 Supermarkets with cooking schools can offer parent-child cooking classes as a fun, family day activity. Or, to encourage families to get in the kitchen together, ready-to-cook meal kits can be sold in the days leading up to the holiday or at any time of year.

Take and make options can include:

*Pizza kits with whole grain crusts, sauce, pre-sliced veggie toppings, lean meats and part-skim shredded cheese.



*Fresh fajita kits with stir-fry chicken strips, sliced peppers and onions, whole-wheat tortillas, shredded cheddar cheese and salsa.

*Make your own ravioli kits with wonton wrappers, low fat ricotta, spinach, marinara sauce and Parmesan.

Family games night or a movie marathon also provides an opportunity for retailers to promote healthy snacks options throughout the store such as:

*Whole wheat pretzels

*Popcorn with low salt seasoning blends

*Pre-cut veggies and dip

*Baked pita chips with hummus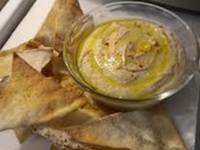 *Fruit with low fat yogurt dip

*Cheese and whole grain cracker combinations

May your Family Day be full of wholesome food and fun!