Despite everything we're hearing about health and wellness, people just can't get enough chocolate, especially around Easter time.

So are you doing enough in-store to get sales hopping?

Globally, the number of Easter chocolate product introductions grew 45 per cent in 2012 compared to the previous year, according to research firm Mintel.

Overall, while choclate introductions were down seven per cent 2012-2011, seasonsl chocolate launches increased six per cent, as reported in Candy and Snack Today.

Mintel data showed that the U.S. was tops with the most seasonal product launches with 18 per cent, while Canada experienced the biggest increase in seasonal activity, growing 89 per cent between 2010-2011.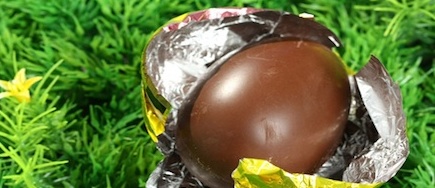 Marcia Mogelonsky, director of insight for Mintel Food and Drink, said in Candy and Snack: "Seasonal chocolate is, if anything, more 'recession resistant' than the overall market, as the products have broad appeal as gifts for a wide range of recipients, from friends to relatives and co-workers. Easter has consistently led other holidays in innovation–and in sales–as it is a holiday with a strong affinity for confectionery through gift baskets, egg hunts and other family-focused traditions."

The sales are there for the taking, with the right combination of Easter-themed in-store displays, and promotions so hop to it.

Another area of growth this time of year is in kosher foods.

It's not just Jews seeking out kosher offers during Passover.

According to an article in the Sun Times, non-Jews participate in Passover seders with Jewish friends or to reenact Christ's last supper, while others have dietary restrictions that mirror Passover's.

But simply, people from all denominations enjoy Passover treats such as coconut macaroons, chocolate-coated jelly rings and candy fruit slices, says Yakov Yarmove to the Sun Times. He's the corporate business manager for ethnic marketing and specialty foods for SuperValu Inc., who buys kosher foods for Jewel Food Stores and other supermarkets in the U.S.

There's plenty of Passover products to carry in-store; some 30,000 different products were produced specifically for Passover 2012.





Passover is estimated to be a $2.5 billion to $3 billion industry and at least 70 per cent of America's approximately 6 million Jews celebrate the holiday.

Now that's a lot of matzo!