How to hop up Easter sales
Once upon a time, Canadians celebrated Easter with the same enthusiasm as Thanksgiving.

They decorated their homes with pastel-coloured painted eggs and stuffed bunny toys, and invited the extended family over for a lavish meal.

Now, Easter is more of an "occasion" than a holiday, according to James Fraser, retail expert at Hunter Straker.

As a result, "shoppers have little expectation of what they should see during this time of year other than a few pallets of Easter bunnies and standard confections."

In order to boost sales, grocers have to turn back the clock, he says. In other words, they have to turn Easter into a holiday.

How, you ask? "Atmosphere!," says Fraser. "Do it with props, sounds and demos. For example, change the radio station in the store from 'Static 101.5' to some light songs that will get people humming."

Grocers could also consider making bunny pins part of the staff uniform, and providing workers with spring-themed stickers to hand out to kids.

Fraser says it's also important for retailers to engage their vendors. "Ask what their plans are for the holiday and find out how that can be incorporated into the store environment."

Nestlé, for its part, apparently identified candy-filled candy as this year's big trend.

Here in Canada, the company is launching two new products, according to communications coordinator Laura Power.
The Smarties Chicken & Egg, described a "three-in-one surprise," is a chocolate chicken filled with a chocolate egg full of smarties. The treat is available in colourful spring cases and displays.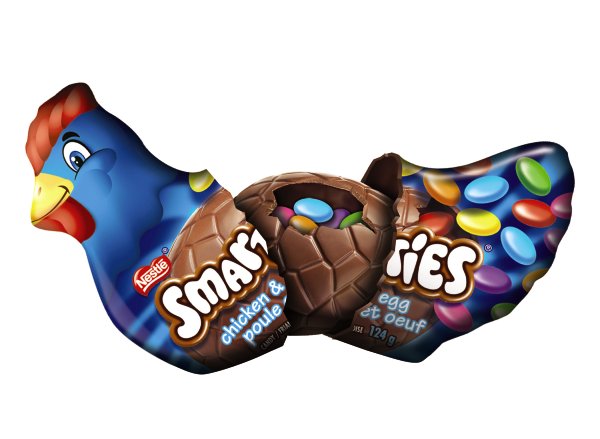 Nestlé's Smarties Bunny is a chocolate rabbit filled with Smarties. It is available by the case and in spring-themed displays.

Wrigley, owned by Mars Canada, is also coming out with a "filled" confection. Its new Skittles Easter Egg is a plastic egg container filled with... you guessed it... colourful Skittles.
Michelle Lefler, corporate affairs at Wrigley, says the company decided to launch the Easter product because of "strong growth for Skittles in the seasonal category, particularly with Halloween and Christmas."
The Skittles Easter Egg comes in a "very recognizable Skittles packaging design," with new design elements for the spring season.
As for the rest of Mars Canada, there are no new Easter product launches planned for 2013, according to Alison Williams, who manages the company's Easter portfolio.
In the U.S., Mars recently announced a slew of new offers, including Snickers Eggs 2 Go, Twix Minis Filled Eggs and Dove's White Chocolate Solid Bunny.
But unfortunately, Williams says those products won't be hopping into the Canadian market this year. (Though she added the previously-launched M&M's Milk Chocolate Pastel Mix, M&M's Peanut Pastel Mix and M&M's Milk Chocolate Speckled Egg Pastel Mix are all available.)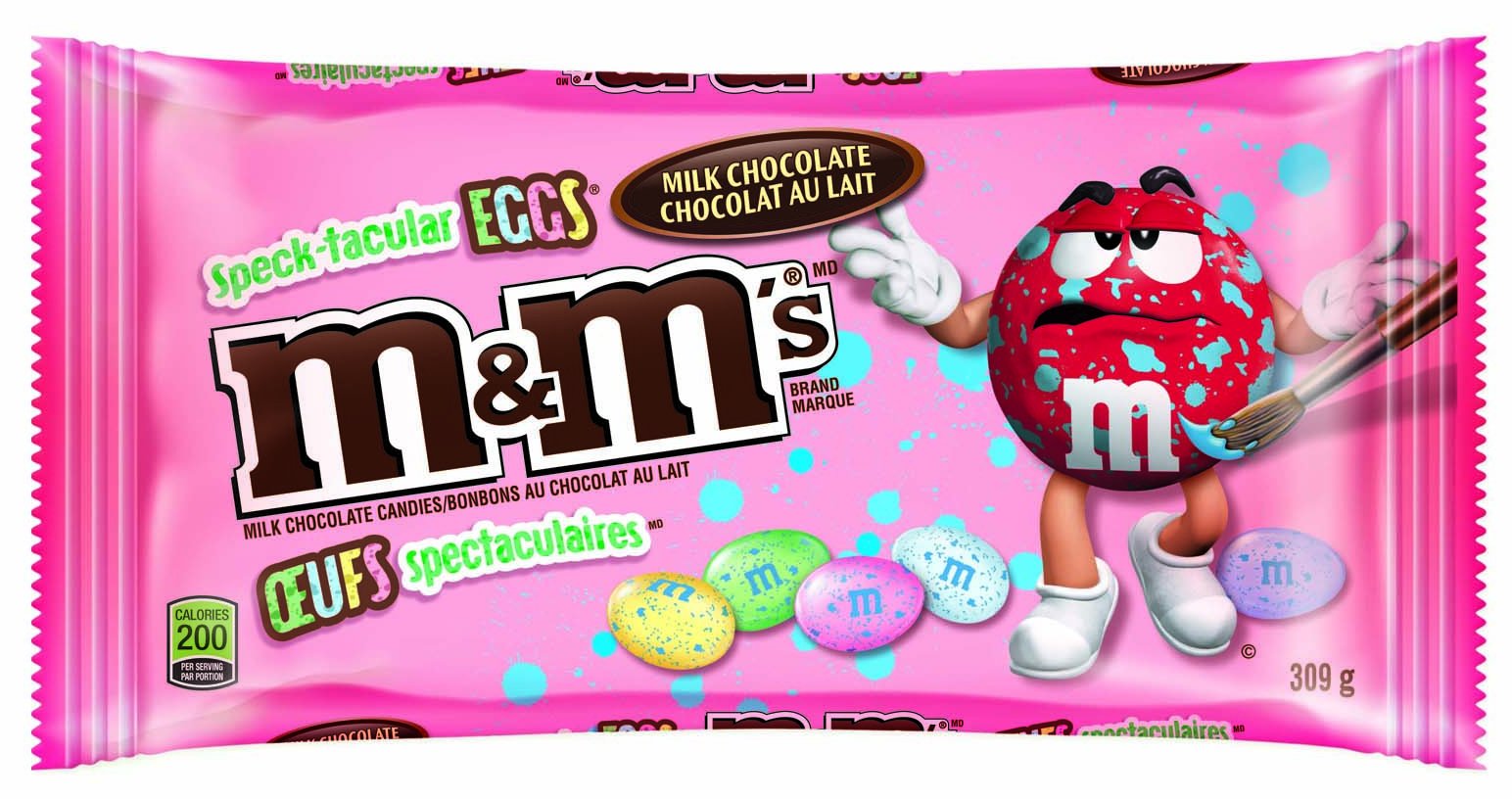 Fraser at Hunter Straker suggests demoing products a few days ahead of the holiday. "This isn't Christmas so you know exactly when they will stock up."
Which brings him to another point: if grocers want to see a lift in sales, they must remind customers that this holiday exists.
Fraser suggests using bag stuffers the week before Easter that highlight special deals. "Pre-promote in-flyer one week prior to the event to remind people to check back for Easter savings and offers."
Grocers could also bring in the Easter bunny for a meet and greet (and treats).
Or how about this trick? Offer customers a free dozen eggs and food colouring with a minimum purchase. It could be enough to drive traffic, says Fraser.
Now hop to it!