Joe's Perogies recalled over allergen concerns
Company says the product may contain milk not listed as an ingredients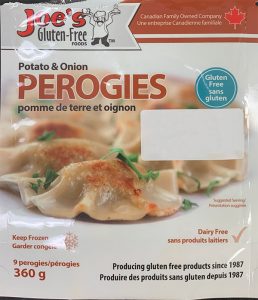 Joe's Gluten-Free Foods is recalling its Potato & Onion Perogies because they contain milk, which is not declared on the label.

The national recall was triggered by a consumer complaint, and covers 360-gram packs with UPC 6 28451 40002 8.

The Canadian Food Inspection Agency (CFIA) is conducting a food safety investigation, which it says may lead to the recall of other products.

The government agency is ensuring the products covered under the current recall are removed from store shelves.