June's most-read stories
Star Women in Grocery and maximizing the retail experience were top of mind for readers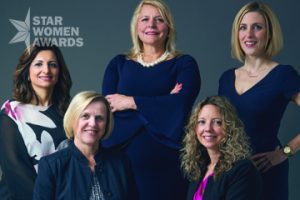 Meet our 2017 Star Women in Grocery winners
For the past six years, Canadian Grocer has set out to recognize recognize the important role that women play in the grocery and consumer packaged goods industries in Canada. This year, a store manager in Alberta, the founder of a digital sampling solution and a fourth generation grocery store owner are among the winners. Read the full story here.

Why retail is getting the 'experience' wrong
Customers are looking for in store experiences and retailers need to free up space in order to deliver on this. Stop worrying about sales per square feet, urges retail analyst Doug Stephens, and be brave enough to try new things. It's time to innovate, he says. " Remove friction. Create delight." Read the full story here.

Amazon is buying Whole Foods in $13.7B deal
Amazon, which has been on a buying spree for years, stunned the grocery world when it purchased Whole Foods Market in a deal valued at US$13.7 billion, including debt. Whole Foods co-founder and CEO John Mackey will continue to run the business under the Whole Foods banner. Read the full story here.

How the Amazon, Whole Foods deal could impact Canada
Experts say the deal between Amazon and Whole Foods reinforces the need for Canadian grocers to start innovating and developing their e-commerce and home delivery services. Read the full story here.

Billy Bee, Doyon honey shift to all-Canadian honey
McCormick & Co., which owns Billy Bee and Doyon honey brands, says its products will contain all-Canadian honey. Previously Billy Bee products contained at least 85% of the sweetener sourced from Canadian beekeepers. Read the full story here.

Senior executives transitions at George Weston Ltd., Loblaw
The Brampton, Ont.-based food company appointed Richard Dufresne to president. He is currently CFO at both George Weston Limited and Loblaw. Read the full story here.

Minimum wage hike a bad deal for business, grocers say
The Ontario government says it will increase minimum wage to $15 an hour over the next 18 months as part of sweeping changes to labour law. Independent grocers say the decision could lead to higher prices and staff cuts. Read the full story here.

Attack of the meal kits
Appearing in the September 2016 issue of Canadian Grocer, this article looks at the rising popularity of meal kits and suggests how grocers can get in on the action. Read the full story here.

Häagen-Dazs pop-up bar opens in Toronto
An ice cream shop by day and a drinking-age only bar by night, Nestlé is looking to court millennials with a month-long marketing activation created to drive trial of its classic flavours in addition to its new Spirits collection. Read the full story here.

All about Aldi. And Lidl
IGD program director Stewart Samuel looks at German grocery store chains Aldi and Lidl, what sets them apart from conventional grocery chains and the tactics they employ to lure in shoppers. Read the full story here.