Listeria risk prompts kale salad kits, kale recall
Federal agency continues to investigate and is ensuring products are pulled from shelves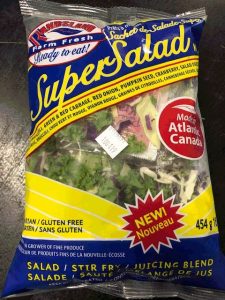 Randsland brand Super Salad Kits and Randsland brand Kale have been recalled in Atlantic Canada due to possible listeria contamination.

The recall is a result of inspection activities and covers Randsland Super Salad Kits in 454-gram bags with UPC 0 57225 00005 6, and 340-gram bags of Randsland brand Kale with UPC 0 57225 00006 3.

Canadian Food Inspection Agency (CFIA) is conducting a food safety investigation and is ensuring the recalled products are removed from store shelves.

There have been no reported illnesses.