Loblaw recalls chicken fries after salmonella outbreak
Four cases of foodborne illness have been reported across four provinces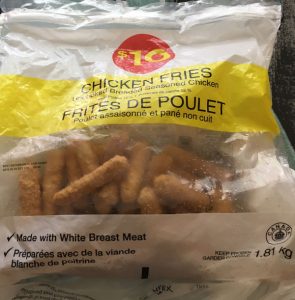 Loblaw Companies Limited is recalling certain $10 chicken fries due to possible salmonella contamination that caused four people to become ill.

The Canadian Food Inspection Agency says consumers should not eat the recalled chicken sold in 1.8 kg bags across Canada with the UPC code 0 60249 01411 4 and dated June 22, 2019.

READ: Most frozen chicken products pose salmonella risk: health officials

The recall was triggered by findings during an agency investigation into a foodborne illness outbreak.

The four cases reported in Alberta, Manitoba, Ontario and Quebec did not require hospitalization or cause death.

The CFIA says a food safety investigation being conducted may lead to the recall of other products.