Metro partners with subscription-based breakfast service
Oatbox oatmeal and granola products will be available in grocery stores across Quebec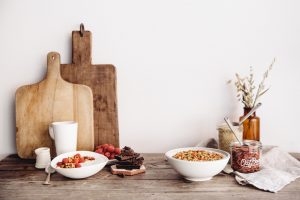 Metro now has one more way it can help shoppers with the most important meal of the day.

The Quebec-based grocery store chain has signed an exclusive partnership with subscription-based breakfast delivery service Oatbox. Metro will carry eight Oatbox products--four flavours of granola and four flavours of oatmeal in 300-gram family packs--at its stores across Quebec. The granola and oatmeal are certified organic and made primarily with Canadian ingredients, according to the Oatbox website.

"We are constantly on the lookout for local suppliers that stand out for the originality of their products or their production methods and want to grow with us. Oatbox absolutely fits the bill," said Serge Boulanger, senior vice-president, national procurement and corporate brands at Metro, in a press release.

Launched in 2014, Montreal's Oatbox offers a range of products including granolas, oatmeals, bars, teas and coffees. Subscriptions are available in starter kit, on-the-go and family-size options ranging from $20 to $47 per month. Until the Metro deal, Oatbox products were only available through its online subscription service.