Soy protein shake recalled due to undeclared ingredients
Soy Complete brand protein shake may contain milk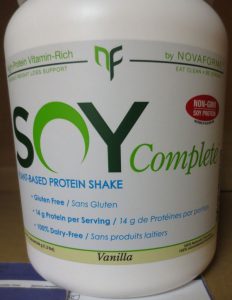 Healthy Body Services is recalling its Soy Complete brand plant-based protein shake – vanilla because it contains milk not declared on the label.

The recall includes 544-gram bottles dated May 2019 with the UPC code 6 65553 21748 2.

This recall was triggered by Canadian Food Inspection Agency (CFIA) test. The CFIA is conducting a food safety investigation, which may lead to the recall of other products.

There have been no reported reactions associated with the consumption of this product.