Taking on the ketchup giants, one date at a time
Good Food For Good's 'ketchup-style sauce' avoids the sugar that's present in commercial ketchup brands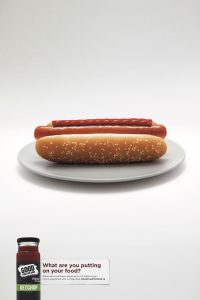 Whether you call it ketchup or catsup, there's one thing that's not open to interpretation: It's high in sugar.

But a two-year-old product from a Toronto-area company called Good Food For Good is among a wave of food items catering to consumers increasingly aware of the health risks posed by sugar, or those following carb-friendly diets such as keto and paleo. It contains just one gram of carbohydrates per tablespoon.

Good Food For Good was started in 2013 by Richa Gupta, a former marketer with General Mills Canada. Its "ketchup-style sauce," which uses dates as a sweetener, arrived on shelves in 2017.

Gupta says the company is not legally allowed to call its product ketchup since dates are not listed among the Canadian Food Inspection Agency's accepted sweetening agents for ketchup.

Good Foods For Good has grown to a total of nine SKUs since its debut: two "ketchup" varieties (regular and spicy), two barbecue sauces (classic and sweet and spicy) and a line of cooking sauces.





Its products are now carried in approximately 1,500 Canadian stores, and the company also began selling in California earlier this year. Gupta expects to achieve sales of $500,000 this year.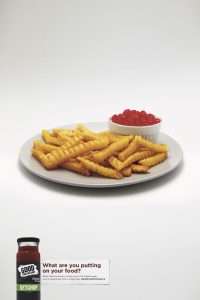 While an abundance of carb-friendly alternatives to everything from bread to ice cream and donuts have hit the market in recent years, many fail to pass the taste test that Gupta says is so important to generating repeat sales.

"The taste is what makes unique," she says. "You could make a healthy product by removing everything, but it tastes like crap. For us it was very important to make products that taste good, because if you don't like the taste it's not going to become part of your everyday diet. You'll try it, and then go back to things that taste the way they should taste."

To demonstrate the high sugar content in traditional ketchup brands, Good Food For Good recently launched a series of online ads that feature ketchup-friendly food items such as French fries and hot dogs with the ketchup accompaniment replaced by sugary items including jelly beans and liquorice sticks.