Tickets for 2018 Star Women Awards now on sale!
Don't miss out on this year's celebration and conference session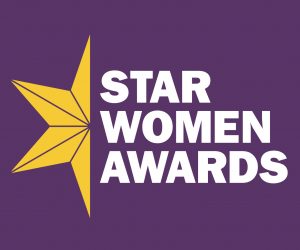 We know it's months away
and this year's winners haven't been announced yet, but we also know how quickly tickets sell out for our annual Star Women Awards breakfast event. So we're giving our readers plenty of time to register!

We will announce the 19 winners of Canadian Grocer's seventh annual Star Women Awards in our morning e-newsletter on June 27, and celebrate those winners during a special event in Toronto on Sept. 25.

The two-hour conference and breakfast session will include panels and presentations delving into industry hot topics.

READ: Meet our 2017 Star Women in Grocery winners

Last year, for instance, five of our winners discussed the various ways their respective companies and organizations are catering to their consumers' needs. And, in 2016, panelists chatted about millennial shoppers, private label and the "ketchup wars."

Tickets sold out quickly last year, so make sure to register early to guarantee your spot at the 2018 Star Women Awards breakfast. Click here to register.