Unbun Foods recalls tortillas over allergen concerns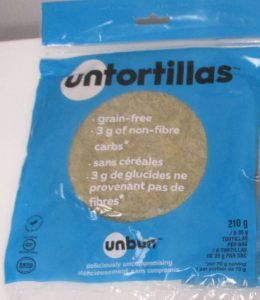 Unbun Foods is recalling its brand of "Untortillas" tortillas shells over allergen concerns. The company says they may contain egg, which is not included in the list of ingredients.

The national recall covers 250-gram bags with UPC 6 28250 17903 3.

This recall was triggered by Canadian Food Inspection Agency (CFIA) test results. The CFIA is conducting a food safety investigation, which it says may lead to the recall of other products.



There have been no reported reactions associated with the consumption of this product.