Yummy Market recalls smoked lake trout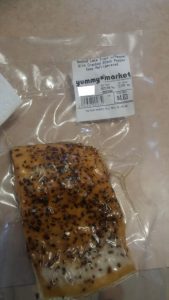 Yummy Market Incorporated is recalling its Yummy Market brand Smoked Lake Trout w/Pepper with Cracked Black Pepper because it may contain harmful bacteria.

The product was sold at Yummy Market in Maple, Ont. and contains a best before of Oct. 25, 2017 and Nov. 1, 2017.

This recall was triggered by a consumer complaint. The Canadian Food Inspection Agency (CFIA) is conducting a food safety investigation, which may lead to the recall of other products.

Click here for more information.