High Liner stopping operations at U.S. facility
Canadian seafood company moves to merge U.S.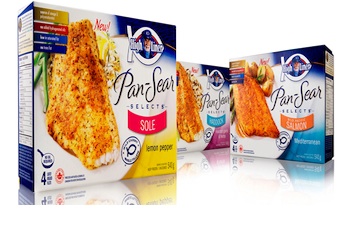 Canadian frozen seafood company High Liner Foods will shortly cease operations at its manufacturing facility in Malden, Mass.

The company announced last Friday that it will end production at the leased plant by the end of the second quarter of this year. According to a release, at annual production of approximately 11.5 million pounds, Malden is High Liner's "most underutilized manufacturing facility."

Work handled at the Malden facility will shift to High Liner's New Bedford, Mass. and Portsmouth, N.H. plants. (The company has a third U.S. plant in Newport News, Va.)

High Liner operates those three U.S. plants, as well as its Canadian facility in Lunenburg, N.S.

The company had been running the Malden facility since its acquisition of Viking Seafoods in 2010, said High Liner president and chief operating officer, Keith Decker, in a release.

Ceasing production at the Malden location was "necessary to ensure High Liner Foods' continued ability to grow and compete in a highly competitive and price sensitive marketplace," said Decker.

There are 50 full-time employees at the facility. Decker said some of them will be transferred to other High Liner facilities, while others can apply for roles at the facilities to which the work is being transferred.